Colorado ReFUND What Matters
We are are excited to be a part of a new program for nonprofits in Colorado known as ReFUND!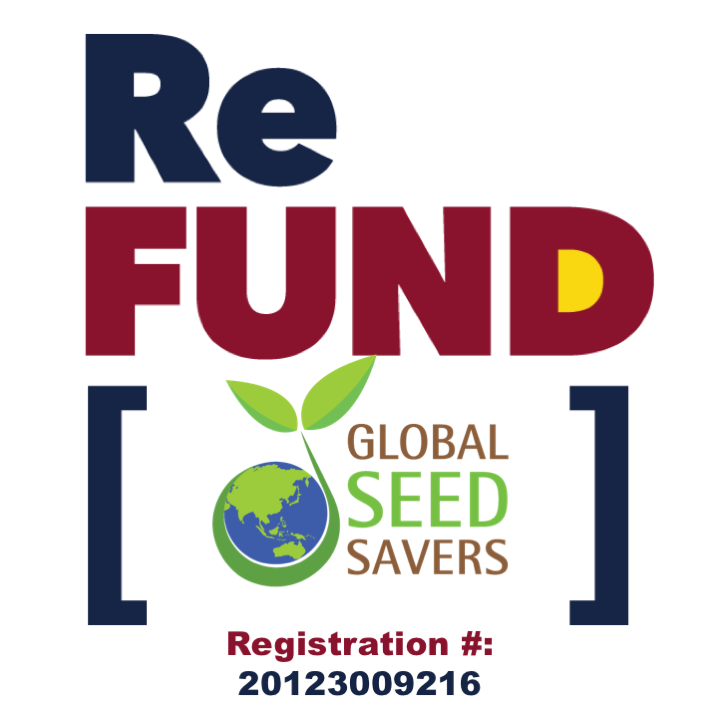 What is ReFUND Colorado?
Starting in 2020, Coloradans who receive a state income tax refund will have a chance to donate all or some of it to a local nonprofit they trust like Global Seed Savers. When you give a portion of your state income tax refund to the Donate to a Colorado Nonprofit program, you make a direct and positive impact in our work. If you get a state income tax refund, ReFUND puts you in control of deciding if you want to donate some or all of it and choosing exactly which Colorado-registered charity will directly benefit.
What do I have to do? 
Decide how much of your refund to donate.
Enter Global Seed Savers and our registration number 20123009216

in the "Donate to Colorado Nonprofit Fund" (Line 19) on your state income tax

 return or tax software – or just give this info to your tax preparer when you share your tax documents.

Smile knowing you've helped a cause that matters to you
How can I find out more about an organization I wish to support?
Find out more about nonprofits registered in Colorado on the CO ReFUND website.  Last year, Colorado returned more than $1 billion in refunds to 1.9 million state taxpayers. Imagine how much this could support local community causes like us across Colorado. Because our important work is never done, we're always in need of new funds to revitalize our organization and recharge our work. ReFUND CO shows you how you can support our mission at a critical time of the year.
What does a refunder need to provide to make the donation?
Refunders must write in three items to make the donation: the nonprofit's name, the nonprofit's complete Secretary of State Charitable Solicitations Act registration number, and amount of the donation. 
I have more questions about the ReFUND program.
For more information visit the FAQ section of CO ReFUND. 
.Thank you in advance for sharing your tax refund with us so we can re-energize our important work. We appreciate you!
JOIN US IN MAKING A GLOBAL IMPACT