Technical Education Program

We partner with organizations to provide the highest quality education and training programs to smallholder farmers throughout the Philippines. These programs ensure that farmers have access to the technical training they need to become leaders in their farming communities.
Since 2015 we have hosted multiple training programs and educated over 300 Filipino farmers in basic seed saving, permaculture design principles, culinary practices, financial management, computer literacy, and held a training of trainers program in 2017. Our signature training program is Seed School.
The Seed School is designed to offer a comprehensive yet accessible overview of the history, science, business, and craft of saving seeds. In 2015 we facilitated the first Seed School in the Philippines. Since then over 100 smallholder farmers in rural communities in the Philippines have participated in Seed School. As a result of the Seed School, twenty farmers have formed The Benguet Association of Seed Savers and have each reported saving $100 USD (over 10% of their annual earnings) in 12 months as a result of access to our technical training programs.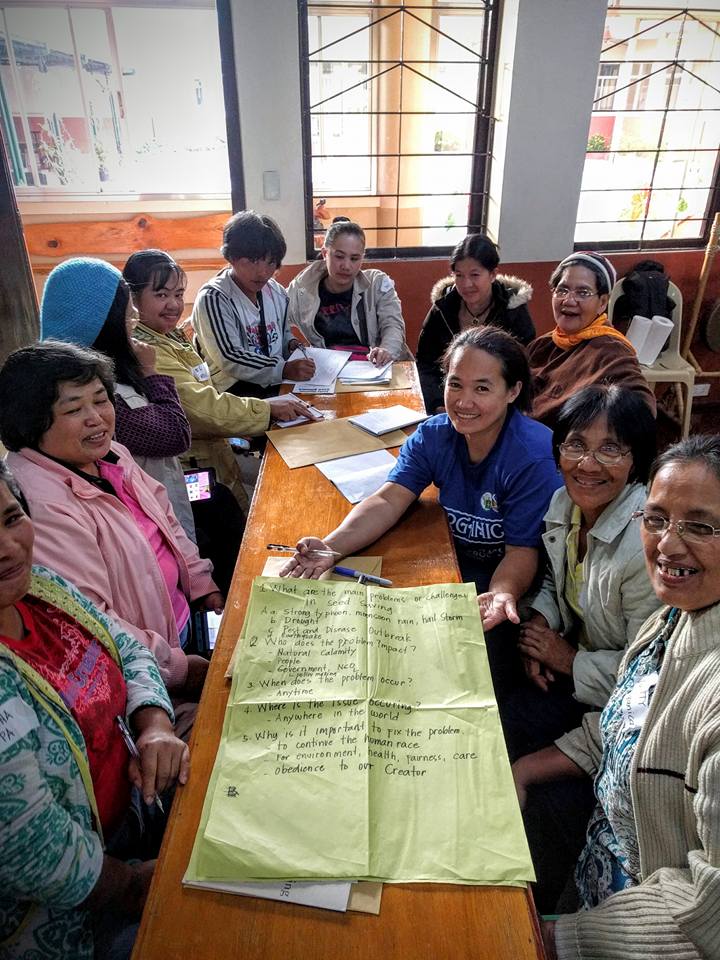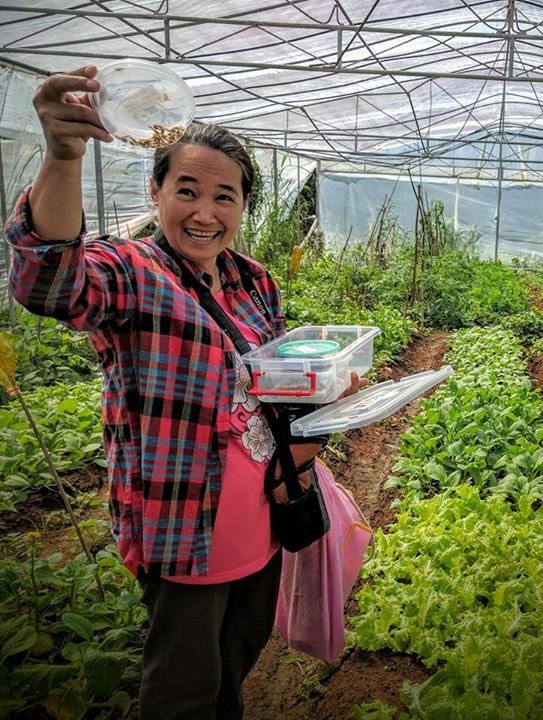 If you are interested in hosting a Seed School or other programs in your community please complete the Seed School Interest From Here and a member of our team will be in touch with you soon. You can also contact us with any questions at info @ globalseedsavers.org.
Program Highlights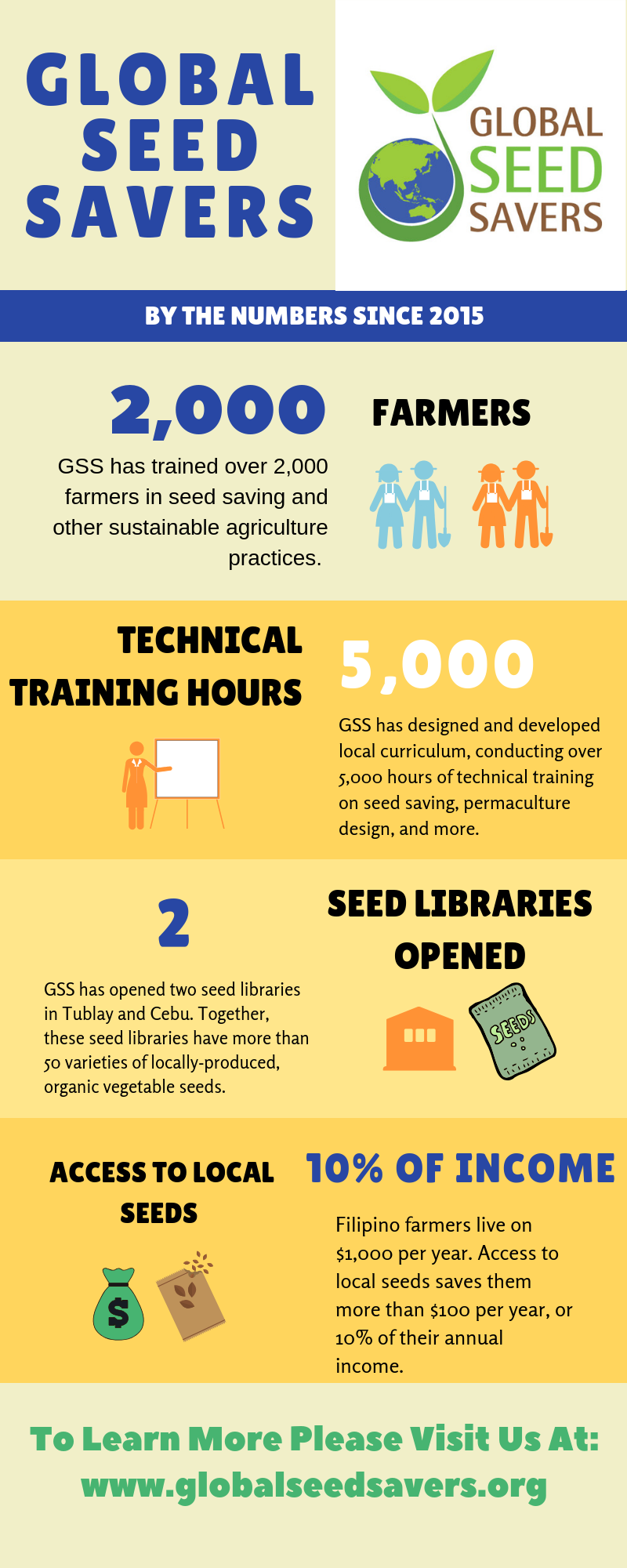 JOIN US IN MAKING A GLOBAL IMPACT