Philippines Leadership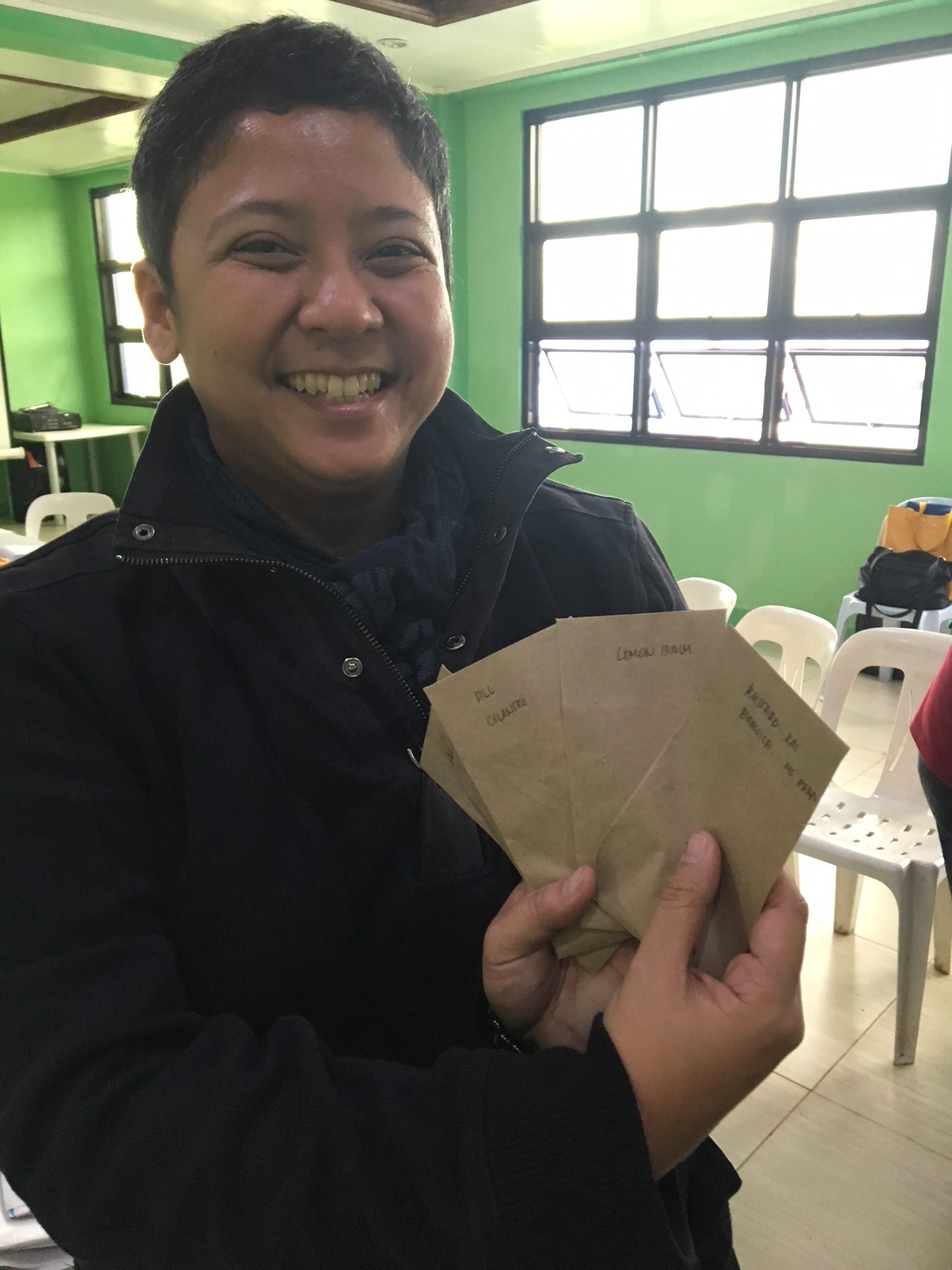 Karen Lee Hizola
Philippines Executive Director
Karen joined the Global Seed Savers team in 2016 and has been instrumental to our program growth and impact throughout the Philippines. Karen is an Electronics Engineer by profession but an artist and environmentalist by passion. In 2012, she had her Introduction to Permaculture and the following year pursued a more in depth Permaculture Design Course in Cebu, Philippines. This became her first experience in working with local organic farmers. Because of this, she has been looking for an opportunity to learn and, in turn, to teach people this paradigm shift. She spends her time working as a Graphic Designer and leading  Global Seed Savers Philippines.
She lives by a quote from Arundhati Roy: "To love. To be loved. To never forget your own insignificance. To never get used to the unspeakable violence and the vulgar disparity of life around you. To seek joy in the saddest places. To pursue beauty to its lair. To never simplify what is complicated or complicate what is simple. To respect strength, never power. Above all, to watch. To try and understand. To never look away. And never, never to forget."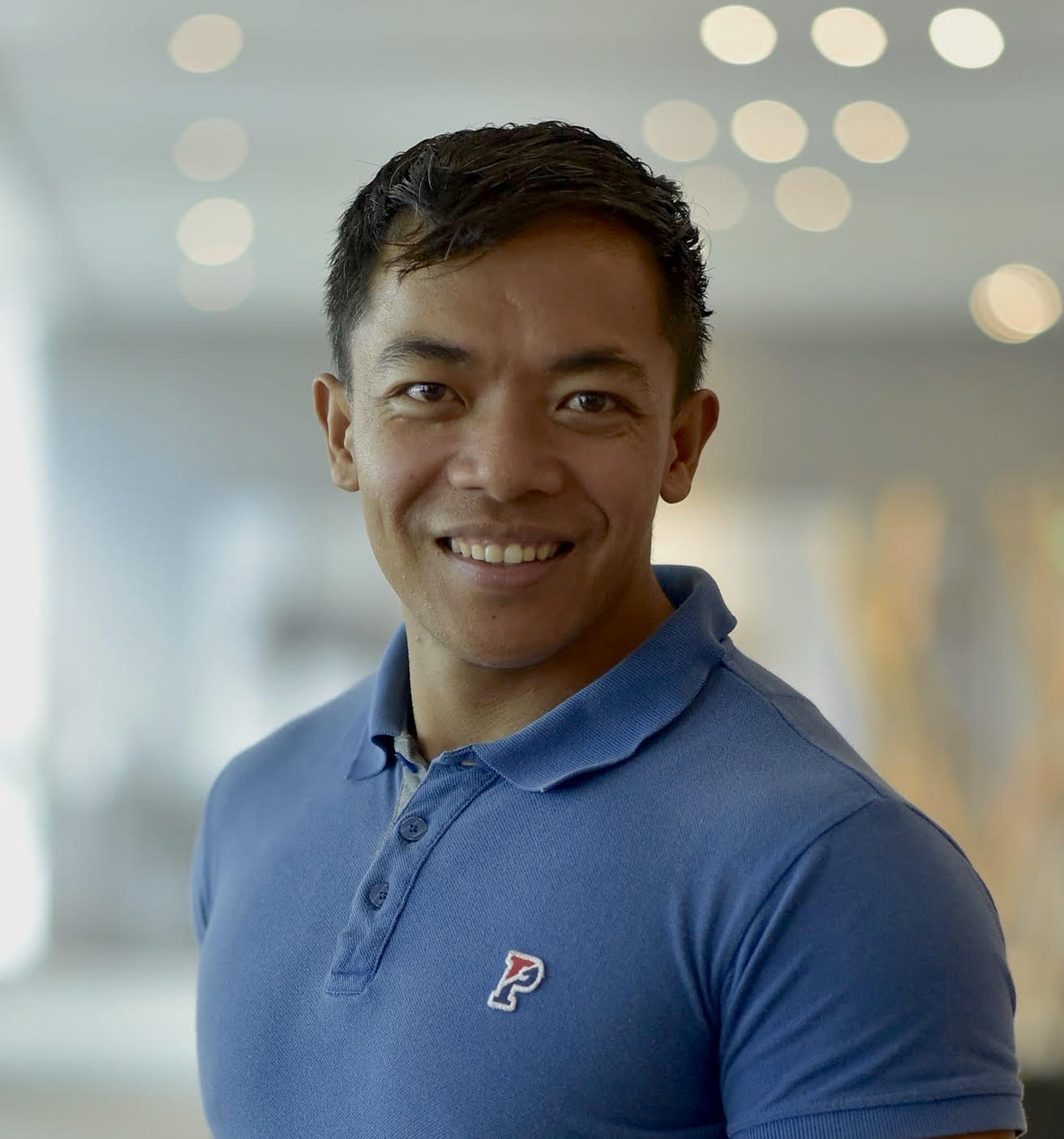 Efrenlito Cabbigat
Philippines Program Manager
Efren is a social worker by profession and has held a variety of roles throughout his career. He has been a direct service provider and has extensive program management experience. He started off by advocating for the rights of children with disabilities at the Institute for Inclusive Education Foundation and then later transitioned to juvenile justice work and later taking on a program officer role in reproductive health service. Most recently he worked on child protection services as a Community Mobilization Officer at the International Justice Mission in Metro Manila. Efren holds Bachelor's of Social Work from Saint Louis University in Baguio City where he is currently based and later completed his Masters of Social Work at the University of Sydney in Australia.
While Efren enjoyed serving as a founding board member in the Philippines the last 4 years, he feels he can be of more help contributing his non-profit experience to GSSP in his new role as Philippines Program Manager. A big motivator of Efren's involvement in GSSP is his experience as a son of a farmer. He is passionate about work that gives voice and agency to small-holder farmers given his first-hand experience of the life of his parents whose role in the community was sadly undervalued. Efren sees his new role as an opportunity to continue his commitment and life-long dedication as a social worker to anti-oppressive practice and social justice.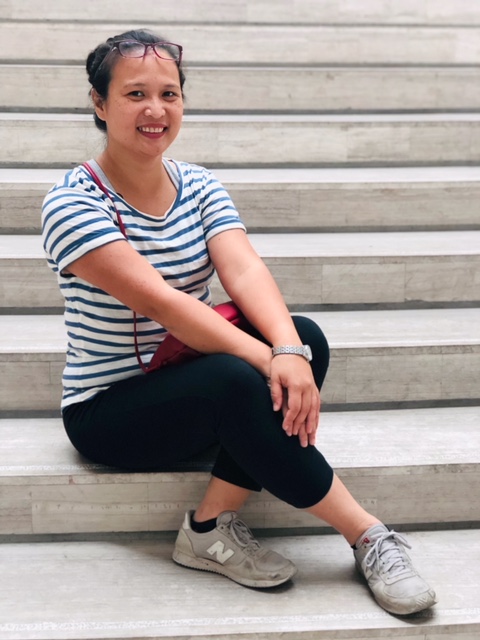 Sarah Mae Sabado
Marketing and Communications Manager
Sarah brings over a decade of experience in establishing and running websites, training, and management in both corporate and non-profit organizations. In addition, she has successfully established digital businesses in the early age of Internet businesses.
In 2012, she gave up her business to help establish Balay Sofia Inc., a Steiner-Waldorf School based in Baguio City. She served as the President of the school's Board of Trustees from 2017 to 2019. Sarah is a social scientist by training but has delved into various other passions including spirituality, personal development, education, agriculture, and regenerative development. She has training in Waldorf teaching, organic agriculture, permaculture design, and life force nutrition.
Of all the roles she has played in her life, the one the brings her the most joy and meaning is being a mother.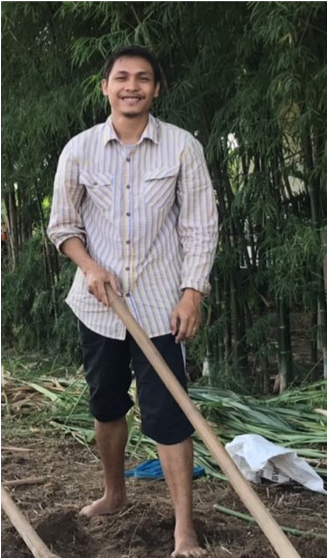 Harry Paulino
Cebu Seed Production Coordinator
Harry joined the GSSP Team in May 2019 to manage our program expansion in Cebu. Harry will be leading our program expansion in Cebu serving as the Cebu Program Coordinator. Harry is excited to be part of the growing community of Global Seed Savers and help the Philippines be a spring board to the global community. He was first introduced to our work in February 2018 during a conference in Baguio City that we participated in. Harry holds a Bachelor Degree in Public Administration from EARIST in Manila and he is a proud Marikeno and married a gorgeous Cebuana in 2015. His has extensive work experience and training in community development projects, leading international teams, and partnering with NGO's internationally and locally.
Harry's passion for sustainable development work and agriculture grew during his tenure at SEED Project Philippines. While there, Harry lead relief work and rehabilitation response to the survivors of the devastating typhoon Yolanda/Haiyan in November 2013 in Leyte. It was an eye opener for him about the importance of food security. His recent training at ECHO Asia Impact Center in Chiang Mai, Thailand exposed him to the heart of food security, Seed Saving.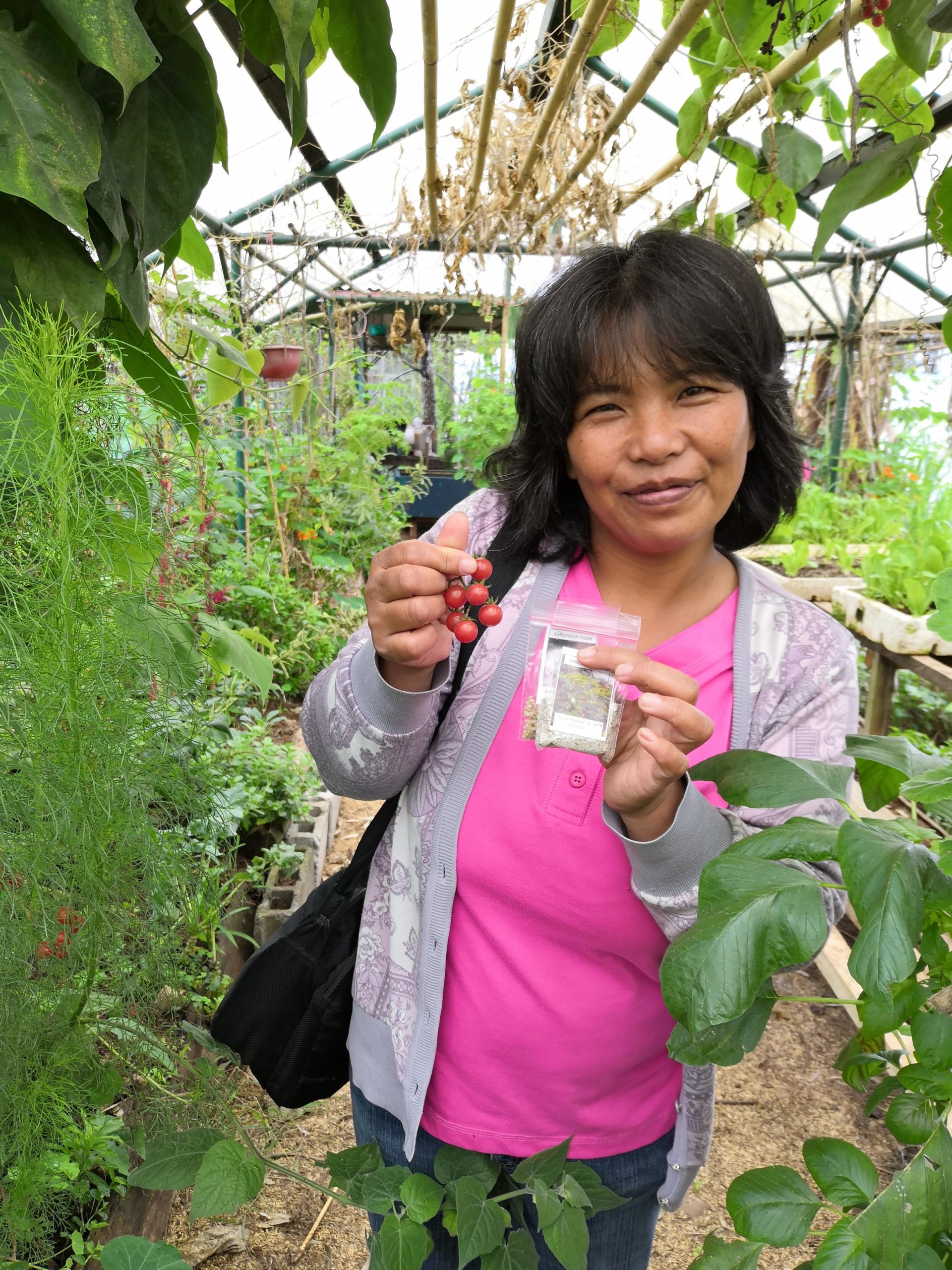 Elizabeth Martin
Benguet Field Coordinator
We are excited to welcome Benguet Association of Seed Saver (BASS) Farmer, Elizabeth Martin, to the Global Seed Savers Team (as of March 2019)!  Elizabeth will be serving as the Benguet Field Coordinator.In this role she will be responsible for conducting field visits, monitoring and evaluating BASS Member seed production in the field, and supporting the development of seed sales. Elizabeth has been an active member of BASS since 2017. She is also a member and organic farming inspector for the LaTrinidad Organic Farming Practitioners Association (LaTop), the region's largest organic farming cooperative. Last year during Typhoon Mangkhut, Elizabeth and her family lost their home and farmland due to a devastating landslide. We are excited to be able to help Elizabeth re-build her livelihood through this role and support the expansion and quality of BASS Farmers seed production.
US Leadership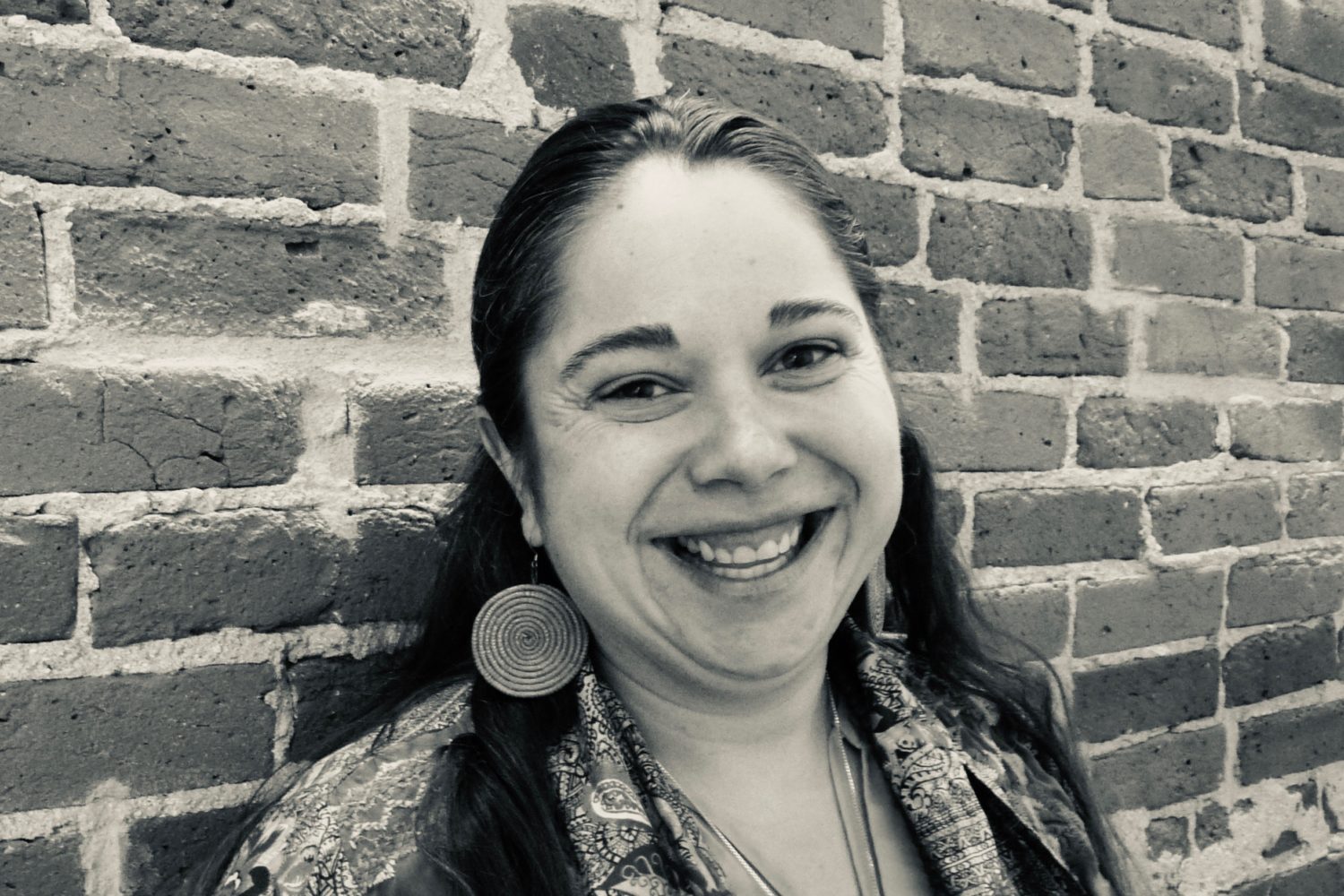 Sherry Manning
Founder and US Executive Director
Sherry's work with Global Seed Savers began when she served as US Peace Corps Volunteer in the Philippines from 2006-2008. She was fortunate enough to be assigned to the town of Tublay in Benguet Province and the loving Cosalan Family as her host family. Sherry dedicated her service to helping the Cosalan's develop their ancestral land ENCA Farm (our founding partner), into an organic farming training center, youth environmental education facility, and leading sustainable eco-tourism destination. This critical work continued when she founded Friends of ENCA Farm (now Global Seed Savers) in 2010 to support ENCA Farm's programs in the Philippines and build advocacy in the U.S. through her role as Executive Director. In 2015, under Sherry's strategic leadership Friends of ENCA Farm began to expand their work beyond their founding farm and in light of this growth and success, in October 2017 they announced their new name Global Seed Savers at the 7th Annual Nourish Event.
Sherry holds a Masters Degree in Environmental and Natural Resource Law from the University of Denver Sturm College of Law and a Bachelor's in Government from the University of Redlands in Southern California. She is a proud graduate of Seed School in a Day and the weeklong Seed School Teacher Training program of the Rocky Mountain Seed Alliance and has facilitated multiple Seed Saving courses in the US and the Philippines. Sherry also serves as the Interim Board Chair for The Women's Bakery and the Vice Chair of the Board of Directors for the Posner Center for International Development. When not working for Global Seed Savers she can be found playing in the beautiful Colorado Mountains and enjoying delicious craft beers.
Anjanette Wilson
Graduate Fellow
Anjanette is an ecologist and evolutionary biologist by training. She is currently studying to receive her Masters in Environmental Management (MEM)  with a focus on global sustainability from Western Colorado University. With years of climate justice advocacy for equitable and sustainable food systems in local and global communities, Anjanette is an eager, enthusiastic, and extremely grateful Global Seed Savers Fellow whose ambition to change the world is matched only by her love of community. 
JOIN US IN MAKING A GLOBAL IMPACT