Staff
Sherry Manning, Founder and Executive Director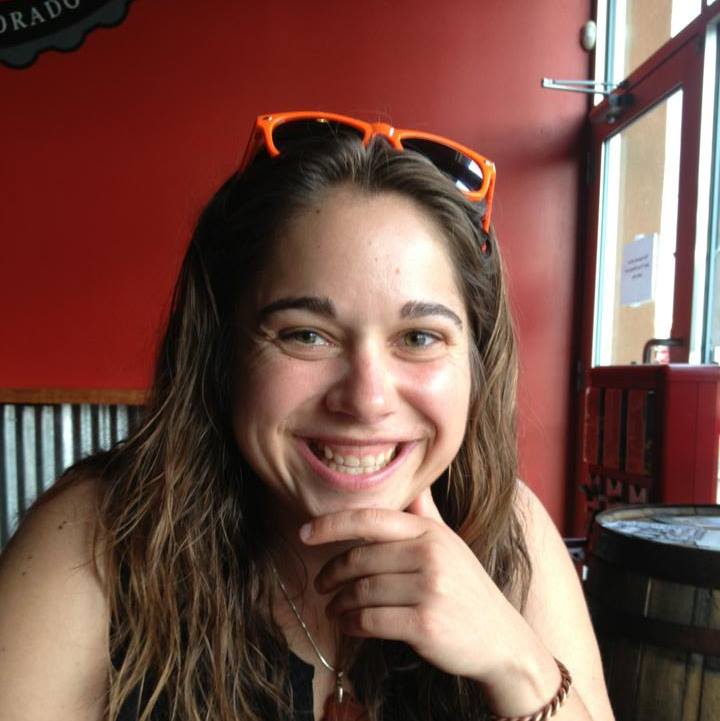 Sherry's work with Global Seed Savers began when she served as US Peace Corps Volunteer in the Philippines from 2006-2008. She was fortunate enough to be assigned to the town of Tublay in Benguet Province and the loving Cosalan Family as her host family. Sherry dedicated her service to helping the Cosalan's develop their ancestral land ENCA Farm (our founding partner), into an organic farming training center, youth environmental education facility, and leading sustainable eco-tourism destination. This critical work continued when she founded Friends of ENCA Farm (now Global Seed Savers) in 2010 to support ENCA Farm's programs in the Philippines and build advocacy in the U.S. through her role as Executive Director. In 2015, under Sherry's strategic leadership Friends of ENCA Farm began to expand their work beyond their founding farm and in light of this growth and success, in October 2017 they announced their new name Global Seed Savers at the 7th Annual Nourish Event.
Sherry holds a Masters Degree in Environmental and Natural Resource Law from the University of Denver Sturm College of Law and a Bachelor's in Government from the University of Redlands in Southern California. She is a proud graduate of Seed School in a Day and the weeklong Seed School Teacher Training program of the Rocky Mountain Seed Alliance and has facilitated multiple Seed Saving courses in the US and the Philippines. When not working for Global Seed Savers she can be found playing in the beautiful Colorado Mountains and enjoying delicious craft beers.
Karen Lee Hizola, Country Manager-Philippines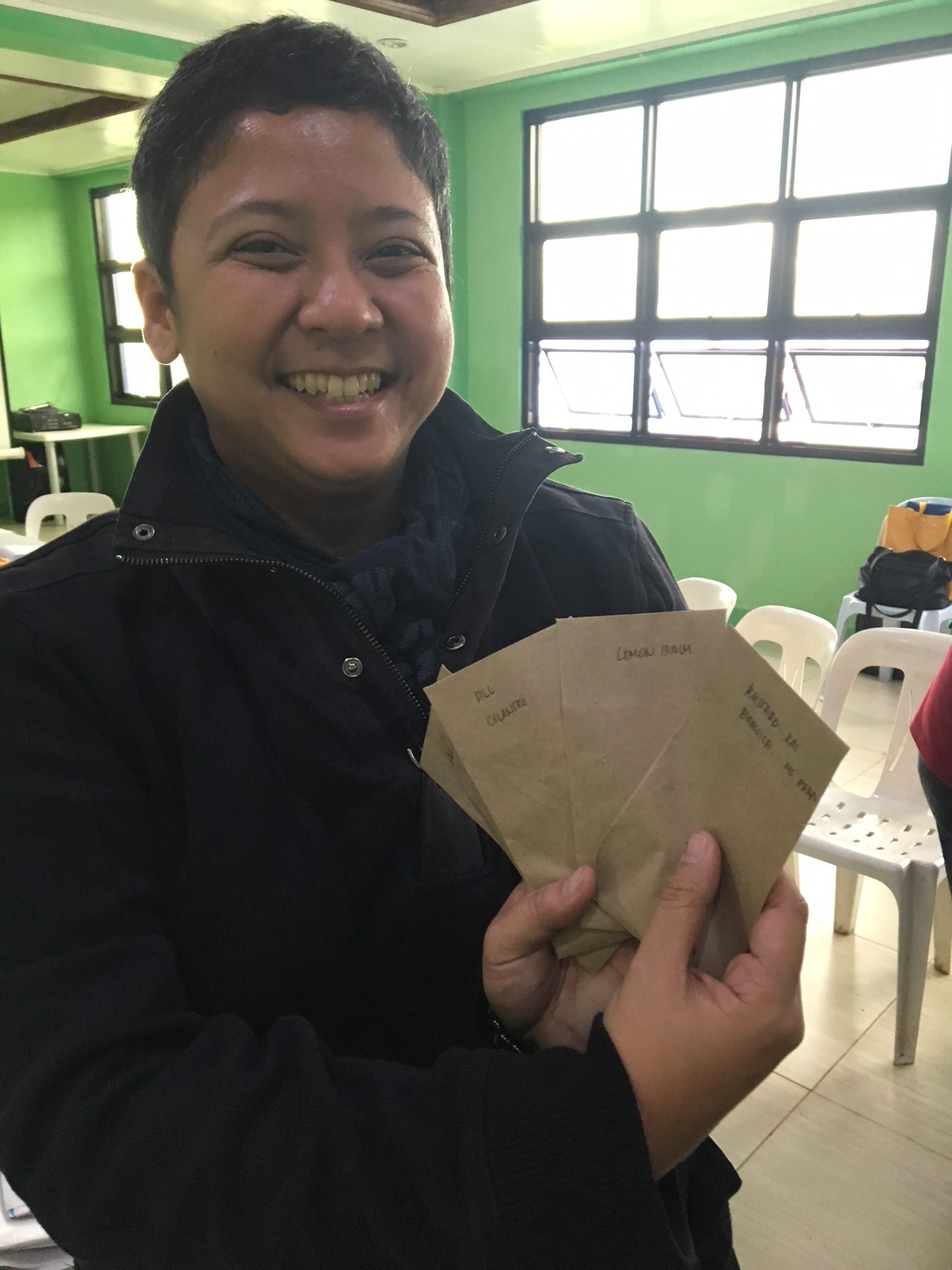 Karen joined the Global Seed Savers team in 2016 and has been instrumental to our program growth and impact throughout the Philippines. Karen is an Electronics Engineer by profession but an artist and environmentalist by passion. In 2012, she had her Introduction to Permaculture and the following year pursued a more in depth Permaculture Design Course in Cebu, Philippines. This became her first experience in working with local organic farmers. Because of this, she has been looking for an opportunity to learn and, in turn, to teach people this paradigm shift. She spends her time working as a Graphic Designer and managing the Philippines Operations of Global Seed Savers. She lives by a quote from Arundhati Roy: "To love. To be loved. To never forget your own insignificance. To never get used to the unspeakable violence and the vulgar disparity of life around you. To seek joy in the saddest places. To pursue beauty to its lair. To never simplify what is complicated or complicate what is simple. To respect strength, never power. Above all, to watch. To try and understand. To never look away. And never, never to forget."
Interns
Emily Gould, Operations Intern (MSW Candidate, University of Denver)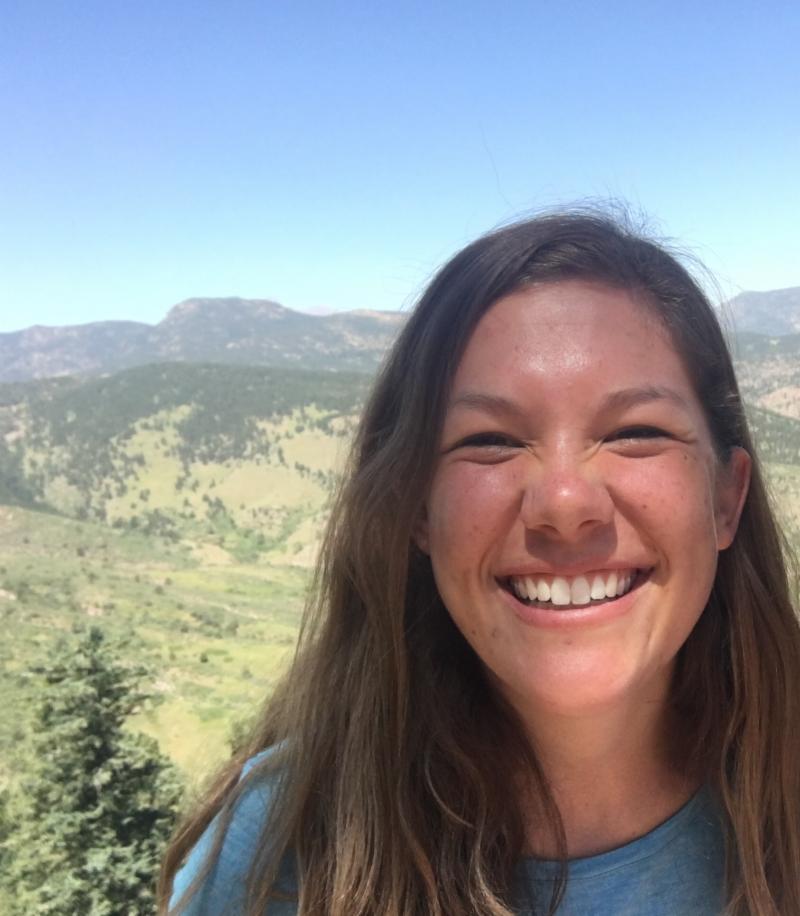 Join us in welcoming Emily Gould to our team. Emily is in her Concentration year at the University of Denver Graduate School of Social Work. Her concentration is in Sustainable Development and Global Practice, which emphasizes the interrelatedness of human health and environmental health.
She is excited to learn about sustainable international non-profit management through supporting various operations at  
Global Seed Savers
, including the development of monitoring and evaluation tools. In her spare time, Emily enjoys playing spikeball, eating ice cream, hiking, and watching Jimmy Fallon lip sync battle videos. She will be interning with us throughout the 2018-2019 academic year. Welcome Emily!
JOIN US IN MAKING A GLOBAL IMPACT