the foundation of our work and the people Guiding and driving our programs and advocacies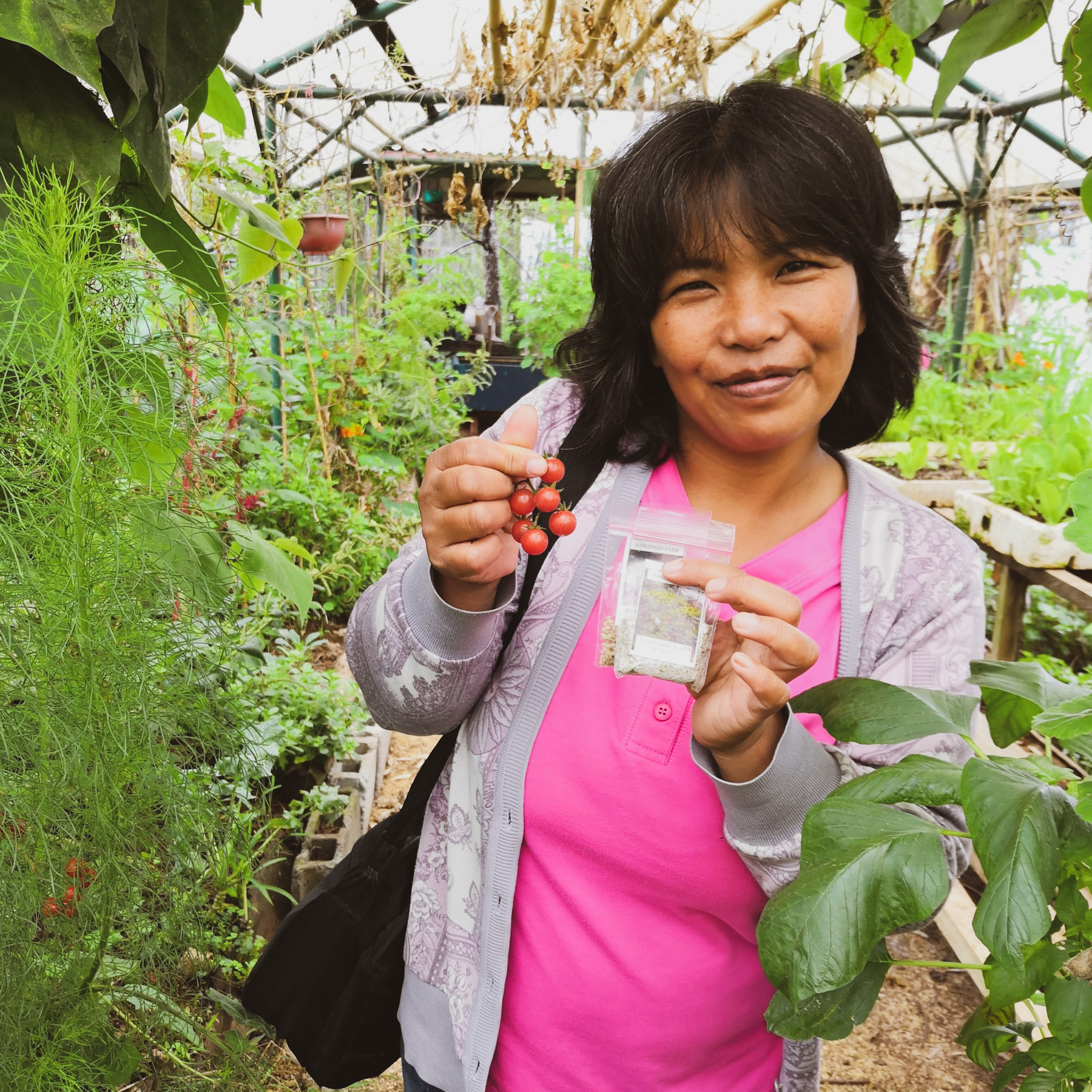 We are excited to welcome Benguet Association of Seed Saver (BASS) Farmer, Elizabeth Martin, to the Global Seed Savers Team (as of March 2019)!  Elizabeth will be serving as the Benguet Field Coordinator.In this role she will be responsible for conducting field visits, monitoring and evaluating BASS Member seed production in the field, and supporting the development of seed sales.
Elizabeth has been an active member of BASS since 2017. She is also a member and organic farming inspector for the LaTrinidad Organic Farming Practitioners Association (LaTop), the region's largest organic farming cooperative. Last year during Typhoon Mangkhut, Elizabeth and her family lost their home and farmland due to a devastating landslide. We are excited to be able to help Elizabeth re-build her livelihood through this role and support the expansion and quality of BASS Farmers seed production.
Philippines Address
Our local staff work remotely
from various parts of the Philippines (Benguet, Cebu).
 
 To contact our Philippines team, message:
programs@globalseedsavers.org

US Address
Located at
The Posner Center
for International Development

1031 33rd Street, Ste. 174
Denver, CO 80205
info@globalseedsavers.org

Our US offices are based in Denver, Colorado, which is the land of the Cheyenne and Arapaho and 48 other Indigenous Tribes and Nations who call Colorado home. They are the original Stewards of this stolen land and it is because of their successes and continued hardships that we are able to engage in our collective work of restoring the indigenous practice of saving seeds.