the foundation of our work and the people Guiding and driving our programs and advocacies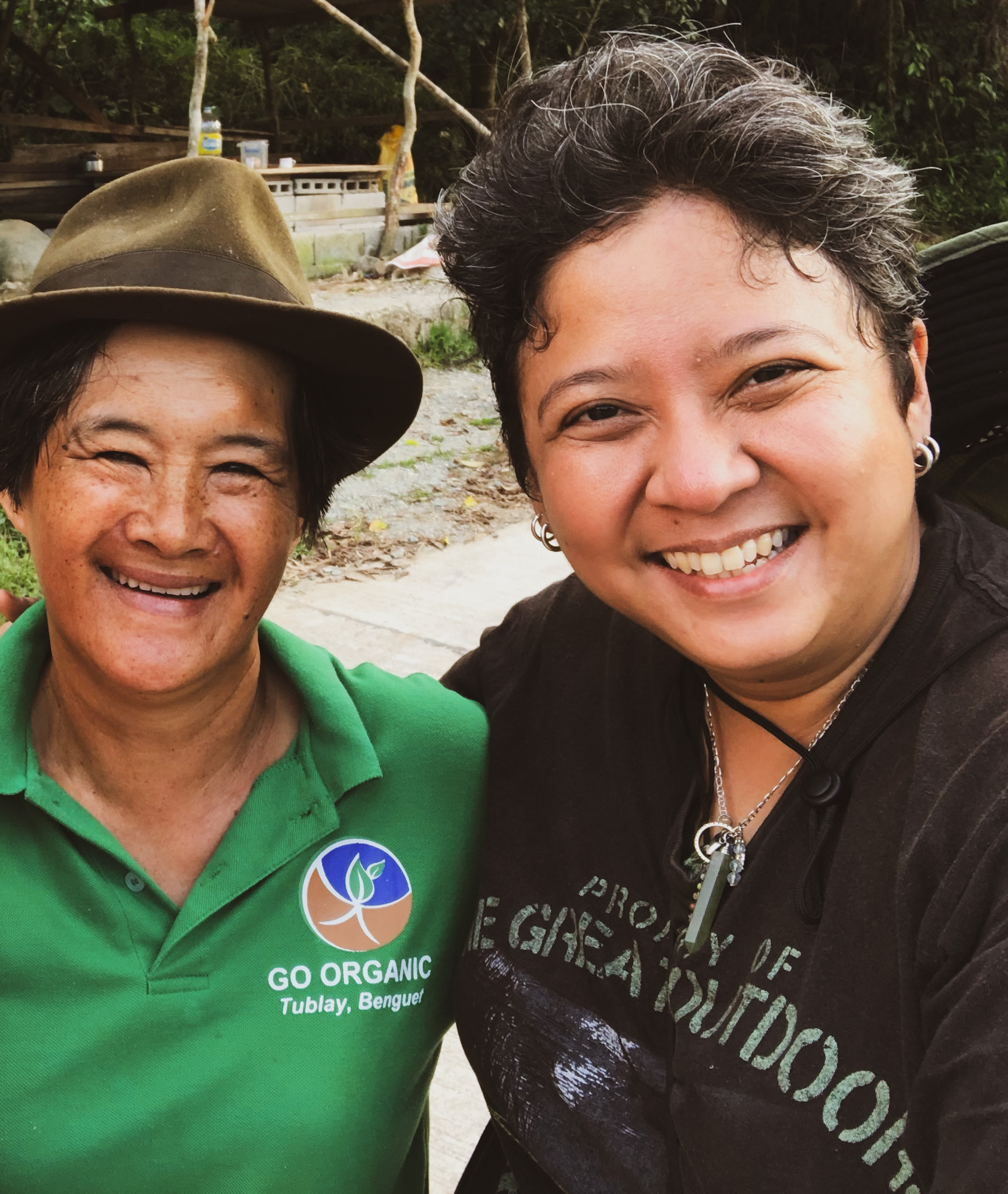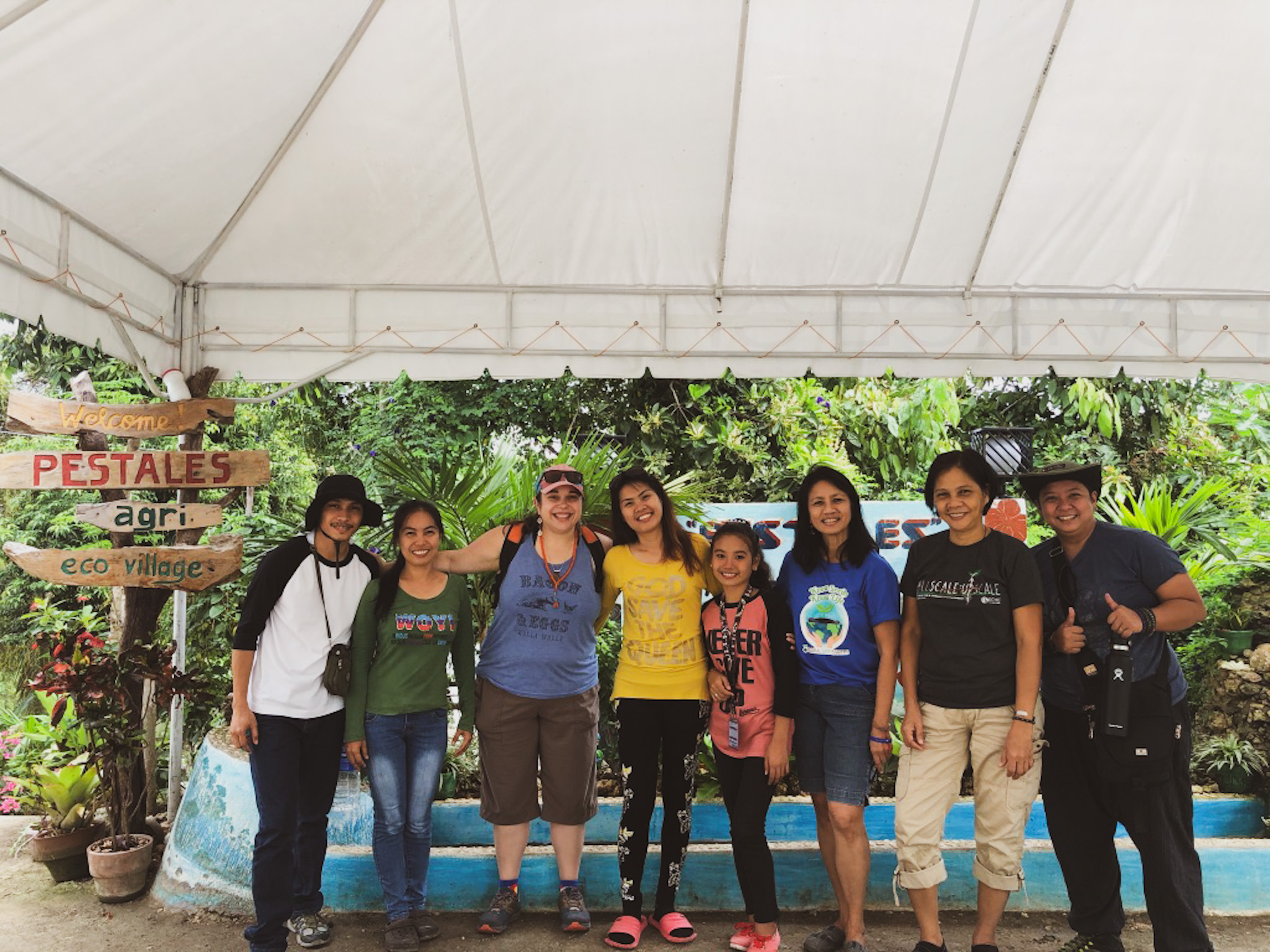 Above: BASS Farmer Mary with Karen
Below: GSS and CAFEi team visit Pestales, 2019
We envision hunger-free and healthy communities with access to sustainable, farmer-produced seeds and food.
Global Seed Savers is an educational and advocacy international non-profit organization supporting smallholder farmers in creating local food sovereignty and fostering a healthy environment through technical training and the establishment of community-owned and operated seed libraries.  
FOOD AND SEED SOVEREIGNTY
Sovereignty is about returning the power, ownership, and direction of our programs and food system to those that need to be in the driver's seat: our farmers.
FARMER LEADERSHIP
We treat farmers with the dignity and respect that all of us deserve and our programs facilitate farmers stepping into expanded leadership roles to guide, direct, and lead our programs.
ECOLOGICAL INTEGRITY
We define ecological integrity as working to maintain the quality and diversity of ecosystems as close to their natural state as possible. Our responsibility encompasses all living beings.
Diversity, Equity, inclusivity
We believe that we are all individuals that are part of a collective. We believe in being open to differing views and creating a safe space for peaceful, intelligent, compassionate and respectful interactions.
Equitable Partnerships
We believe that for collaborations to work, fair and just principles must be adhered to. We work hard to break down silos in our work and build bridges that ensure all partners' strengths are played on to meet our shared goals and intended impact.
Community
We believe that there is a special strength that can be tapped when being in community with others. We value unity and thus always strive to maintain good camaraderie and respect for the people whose lives are directly and indirectly affected by the work that we do. We believe that there is strength in numbers and that community is key to ensuring success in our endeavours.
With Your Help, We Can Restore the Art of Seed Saving and Biodiversity in Agriculture!
Seed savers are seed stewards. We safekeep seeds not only for future planting seasons, but also to ensure the capacity of communities to grow food that is safe, healthy, and biodiverse.
Your support will enable us to continue training and supporting farmers ability to return to the historical and essential practice of saving seeds!
Philippines Address
Our local staff work remotely
from various parts of the Philippines (Benguet, Cebu).
 
 To contact our Philippines team, message:
programs@globalseedsavers.org

US Address
Located at
The Posner Center
for International Development

1031 33rd Street, Ste. 174
Denver, CO 80205
info@globalseedsavers.org

Our US offices are based in Denver, Colorado, which is the land of the Cheyenne and Arapaho and 48 other Indigenous Tribes and Nations who call Colorado home. They are the original Stewards of this stolen land and it is because of their successes and continued hardships that we are able to engage in our collective work of restoring the indigenous practice of saving seeds.