Our Stories and Reflections
Sign up to our newsletter to get the latest information about our projects and campaigns!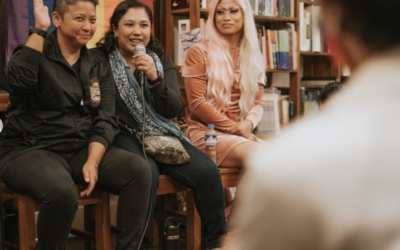 Feature Image: Karen, Jenny, and Kiki Krunch at Mt. Cloud. Image from North Luzon Pride at InstagramLast weekend, my partner and I were invited to be guests of a story-sharing Pride month event. We were honored to have been given the chance to talk about our...