the foundation of our work and the people Guiding and driving our programs and advocacies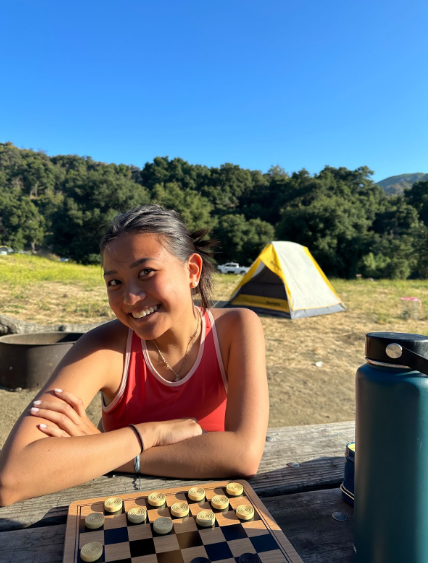 "Planting seeds, tending relationships."

―Tessa Desmond, Director of The Seed Farm at Princeton
I am really excited to get to know and work with GSS staff and the organization's community partners. Through these connections, I hope to gain a better understanding of the agricultural scene of the Philippines and to learn more about the plants that are native to my home country. The mission of the organization really resonates with me and I can't wait to see and be a part of the work that GSS has been doing!
I grew up living in Manila until I left for University. When I am back in the Philippines, I really look forward to the farm homestays and am grateful for the opportunity to be able to live in different parts of the country such as in Baguio and Cebu. I would love to get to know the local cultures and languages specific to these locations and to learn more about the different people that I will be spending time with. As a Sociology major, a passion of mine is hearing about different people's experiences and listening to their stories.
The main project that I will be working on is in collaboration with my friend Marissa. We are going to create a documentary for GSS that will feature local farmers who use indigenous seed saving practices. We want to highlight stories of seed saving and relate it to these farmers' cultures as well as showcase the work that GSS is doing in relation to their model of participatory seed governance.
In my free time, I really love dancing/choreographing, getting to know new people, as well as going on adventures when traveling (like hiking)!
Philippines Address
Our local staff work remotely
from various parts of the Philippines (Benguet, Cebu).
 
 To contact our Philippines team, message:
programs@globalseedsavers.org

US Address
Located at
The Posner Center
for International Development

1031 33rd Street, Ste. 174
Denver, CO 80205
info@globalseedsavers.org

Our US offices are based in Denver, Colorado, which is the land of the Cheyenne and Arapaho and 48 other Indigenous Tribes and Nations who call Colorado home. They are the original Stewards of this stolen land and it is because of their successes and continued hardships that we are able to engage in our collective work of restoring the indigenous practice of saving seeds.