the foundation of our work and the people Guiding and driving our programs and advocacies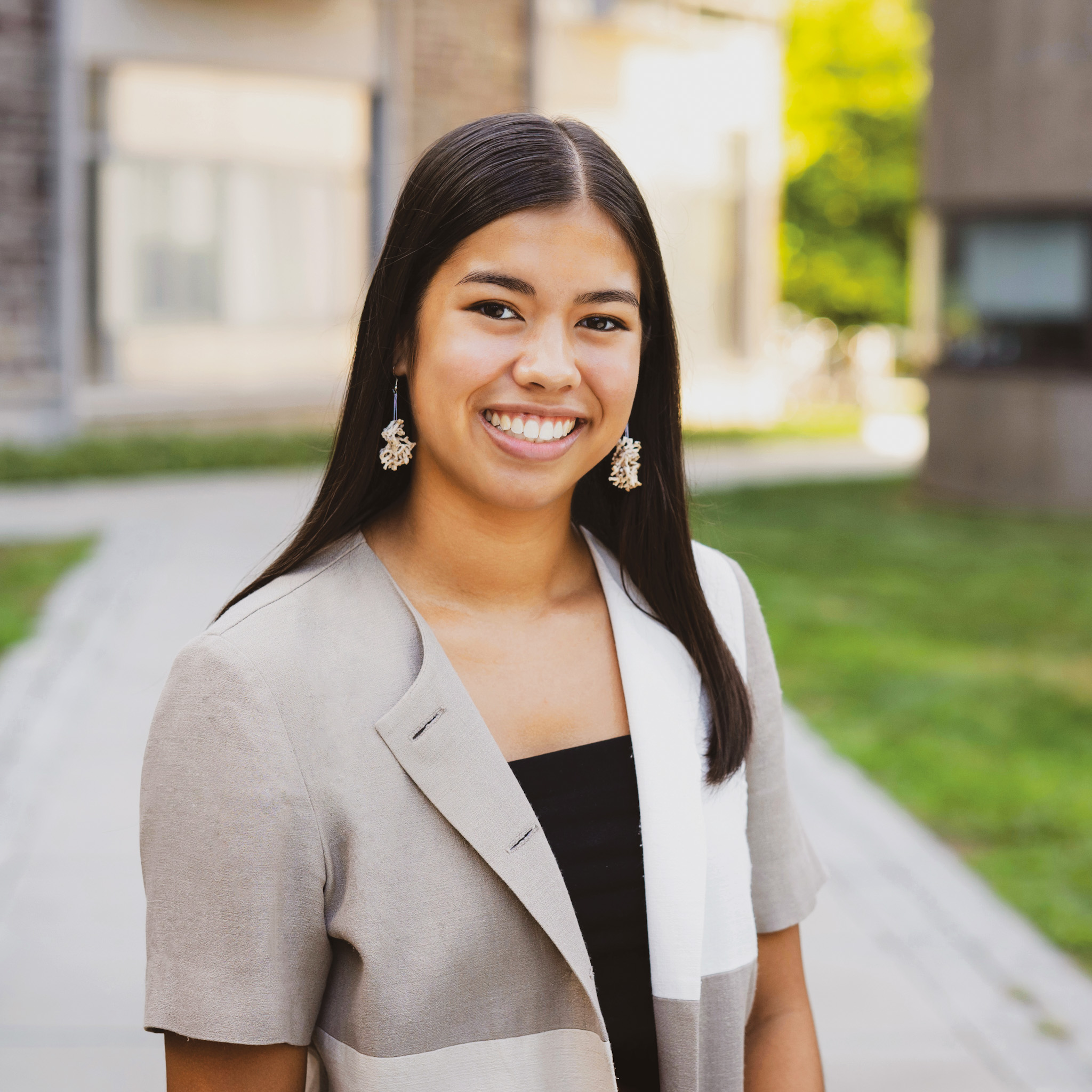 "Just as ecosystems need biodiversity to thrive, society needs cultural diversity to grow new possibilities. Monoculture deadens our collective potential."

~Favianna Rodriguez, from "Harnessing Cultural Power" in All We Can Save: Truth, Courage, and Solutions for the Climate Crisis
Marissa Mejia is a mestiza Filipina American who graduated from Princeton University in the U.S. last May 2023 with a degree in Psychology and a minor in Environmental Studies.
Marissa's Lola and Lolo, who moved from Tarlac to the U.S. before she was born, were very involved in Marissa's upbringing and often shared stories of their homeland with her alongside traditional Filipino foods and snippets of Tagalog and Ilocano. They encouraged her to return to the Philippines when she could and give back to the communities that nurtured them, a mission that Marissa is striving to initiate through working with Global Seed Savers this year.
As an avid gardener and nature-lover, Marissa's Lola also inspired Marissa's passion for agriculture and environmentalism, an interest that has continued to grow as Marissa has taken Environmental Studies courses and engaged in sustainability-based extracurriculars and internships through her university.
As a leader of Princeton University's Office of Sustainability's Ecology Representative Program, Marissa spearheaded initiatives that encouraged sustainable habits, awareness of environmental dilemmas, and voting for a green future amongst over 3,000 students, staff, and faculty. Her work with the Office of Sustainability was featured in the Post-Landfill Action Network's Students for Zero Waste Conference in 2021 in addition to gaining her a spot as the youngest distinguished presenter at "Communications & Conversations," an international conference for higher education sustainability professionals in 2022.
Through her work with Land to Learn in 2020, Marissa helped coordinate a fundraiser that provided nearly 1,500 students from underfunded public elementary schools with at-home garden kits and virtual lessons during the pandemic; when working with Ka Honua Momona in 2021, Marissa directed, filmed, and produced a miniature documentary featuring the island of Moloka'i's Indigenous elders and their memories of, experiences with, and visions for ancient Hawaiian fishponds; and through her work with WildAct Việt Nam in 2022-2023, Marissa designed and launched a large-scale campaign targeting the widespread yet illegal trade of endangered songbirds in Việt Nam.
Marissa is beyond excited to join the Global Seed Savers pamilya this upcoming year as she can apply the skills and knowledge she has gained in environmentalism, conservation, communications, filmmaking, and social psychology throughout the aforementioned experiences to learn about, support, and uplift traditional forms of agriculture in the Philippines. She is particularly looking forward to meeting and learning from the diverse array of farmers that GSSP collaborates with and documenting their personal stories, traditional agricultural practices, and environmental sustainability efforts through film.
While the majority of her work with GSSP will revolve around filming and producing this documentary highlighting native, traditional, and sustainable Filipino farmers, she will also work to support Global Seed Savers' research, schooling, and policy initiatives throughout her year in the Philippines. Marissa is super grateful for the opportunity she will have to reconnect with her roots by fully immersing herself in Philippine culture, cuisine, nature, and communities, and she can't wait to work alongside Global Seed Savers and their local partners!
Fun Fact: Marissa has trained in dance since the age of 3 and has learned and performed numerous styles including hip hop, contemporary, ballet, pointe, jazz, salsa, bachata, reggaetón, and more!
Philippines Address
Our local staff work remotely
from various parts of the Philippines (Benguet, Cebu).
 
 To contact our Philippines team, message:
programs@globalseedsavers.org

US Address
Located at
The Posner Center
for International Development

1031 33rd Street, Ste. 174
Denver, CO 80205
info@globalseedsavers.org

Our US offices are based in Denver, Colorado, which is the land of the Cheyenne and Arapaho and 48 other Indigenous Tribes and Nations who call Colorado home. They are the original Stewards of this stolen land and it is because of their successes and continued hardships that we are able to engage in our collective work of restoring the indigenous practice of saving seeds.