GSS 13th Annual Nourish Celebration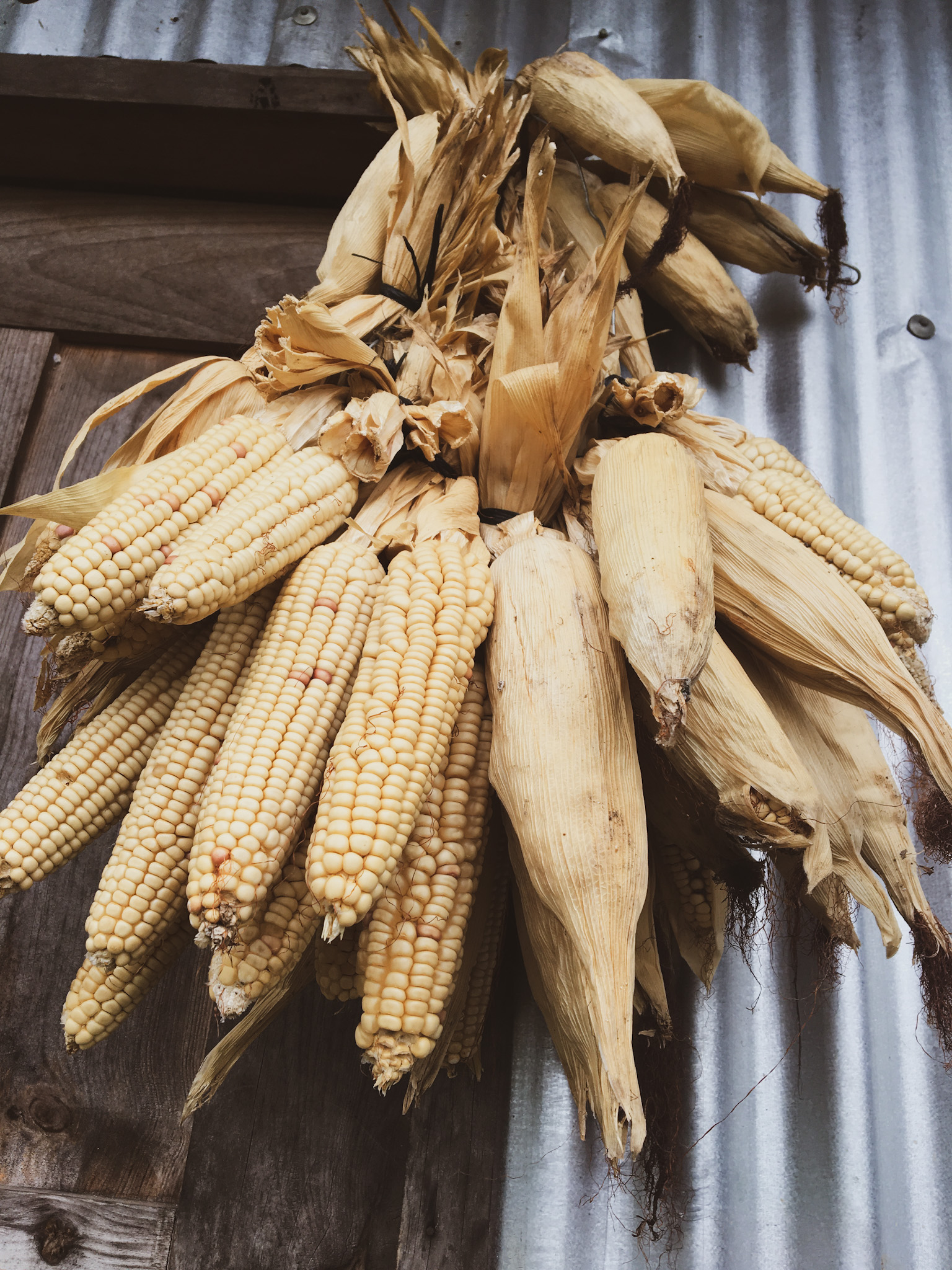 Drying corn for seed saving
One can think of a seed library like a book library, only here, it is seeds, not books that are being loaned and returned.
In a seed library, farmers (or small-scale gardeners) "borrow" seeds from the library at planting time. At the end of the growing season, they are required to save seeds from the plants they have grown and return a portion of the seeds to the library. Depending on the seed library, seeds may be offered to the public, or only to the farmer/gardener-members of the library.
And just like a book library, a seed library is a venue for preserving knowledge, nurturing communities, and maintaining connections!
Interested to build a seed library in your community?
The goal of seed libraries
The objective of a seed library is to preserve genetic diversity in seed, make those seeds accessible to local people, and allow for genetically diverse seeds to continue circulating.[1]http://seedlibraries.weebly.com/ Most seed libraries safe-keep rare, open-pollinated, heirloom seeds and encourages local gardeners to grow and save quality seeds that are suitable for their area.
The importance of seed libraries in the Philippines
When we began our work, farmers in the Philippines had zero access to 100% organic seeds. Most would buy synthetic, treated, and non-organic seeds from big agricultural companies which are not well suited to the unique conditions, climate, and soils of their local farms and gardens.
Because of the weak plants produced by commercial seeds, farmers are further forced to purchase synthetic chemicals to protect and sustain their plants. Unfortunately, this dependence on synthetic and chemical agricultural products has eroded, not only the income of farmers, but also the environment, and our farmers' capacity to feed the local population.
This is the reason why we say that seed saving is a form of insurance against food insecurity. By building seed libraries which are stocked with diverse, locally-produced, indigenous seeds we can reverse the trend and ensure that farmers have widespread access to seeds that are regionally-adapted.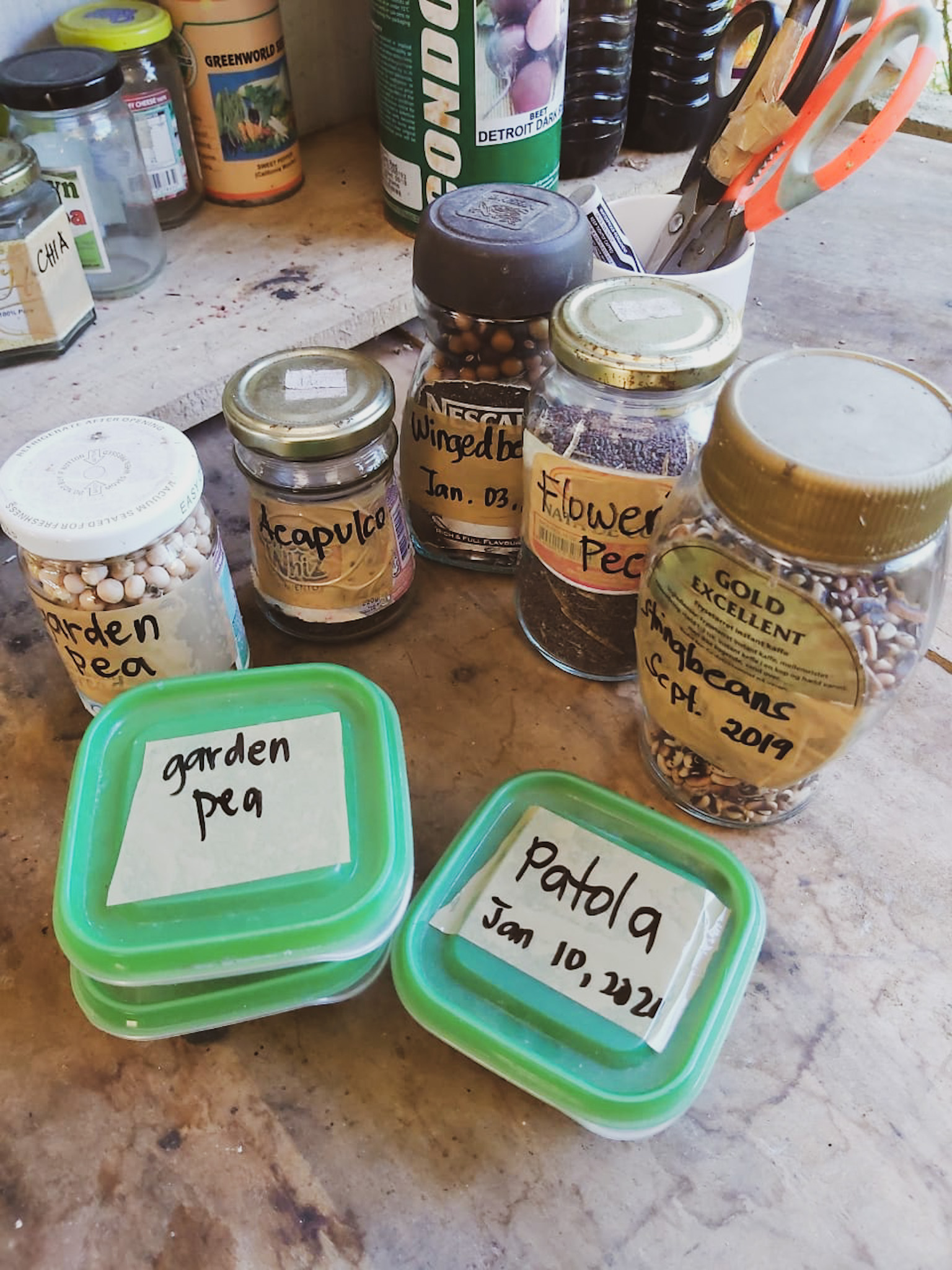 Seeds for the seed library
Seed library vs. Seed bank: What's the Difference?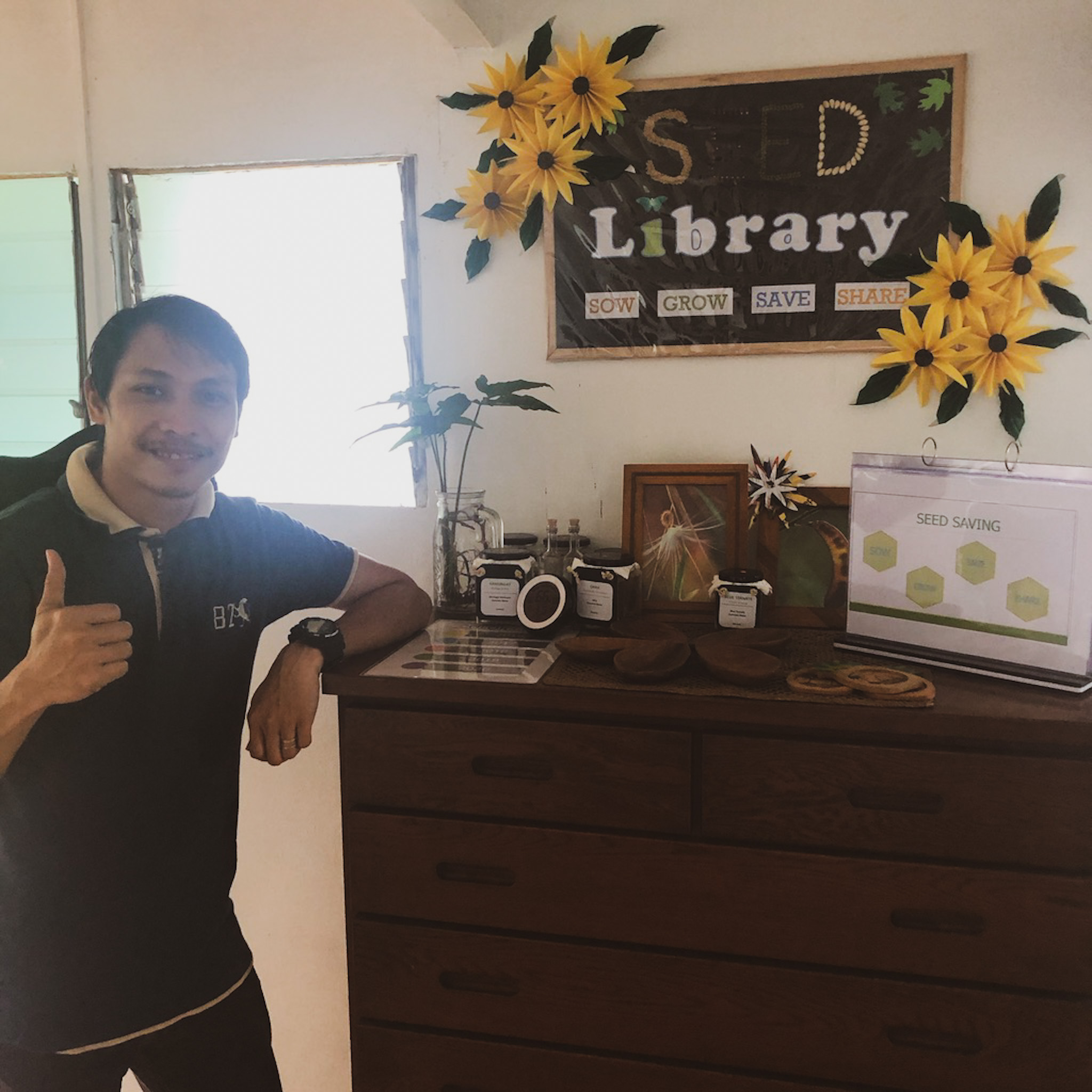 Harry at the Cebu Seed Library at CAFEi
A seed library is created for community members to share and distribute local seeds to grow their own food. The seeds it stores are often free or affordably-priced for people. Most seed libraries are housed at locations which are accessible to community members, for example, an actual library or a community center. Seeds in seed libraries are meant to be used. We want people to "borrow" the seeds, tend to the plants, save some seeds, return them to the library so that more people can gain access to the seeds in the next planting season.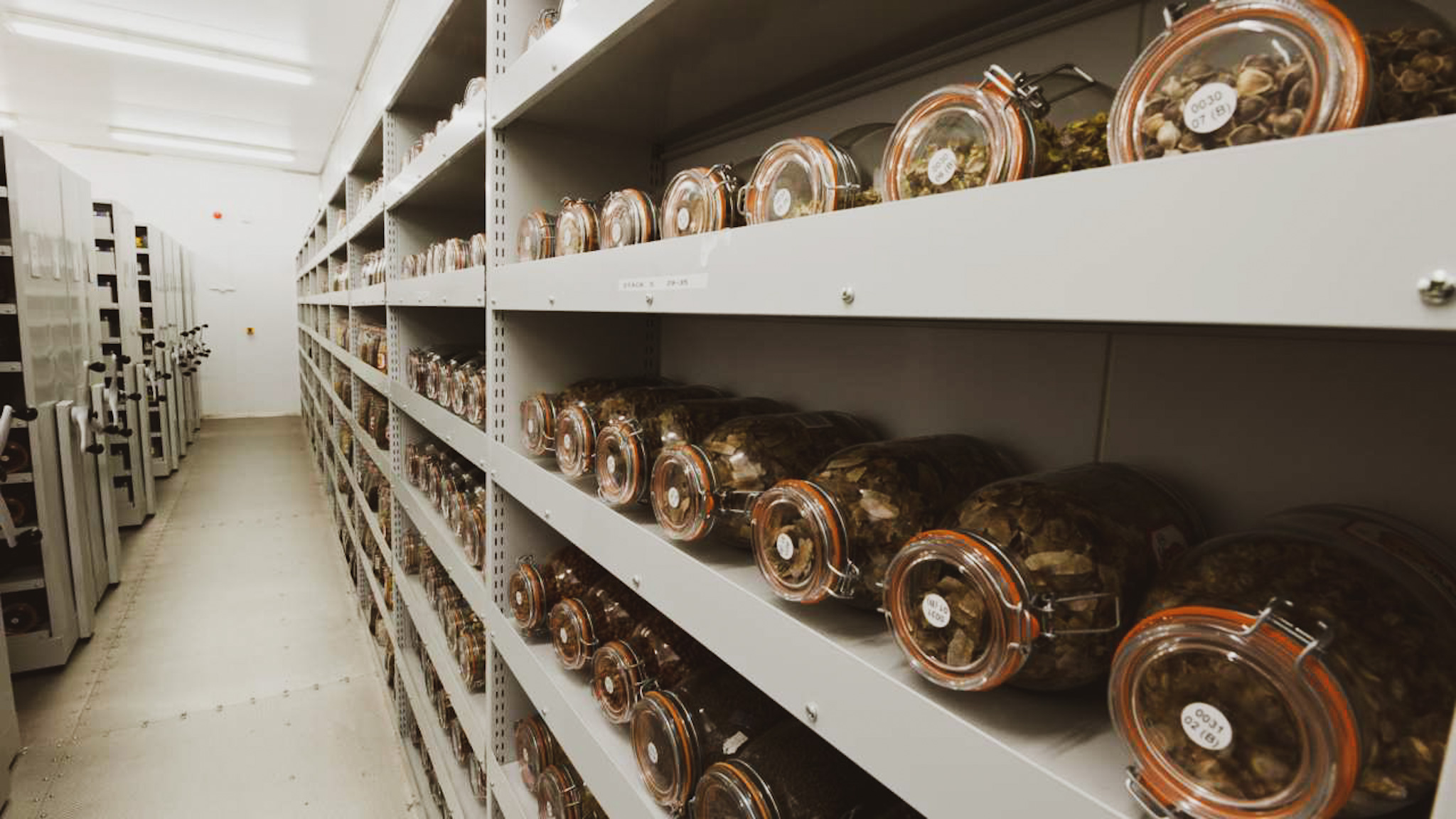 Seed vault at the Millennium Seed Bank Image courtesy of Kew Gardens
Meanwhile, seed banks are meant for "deposit and savings". Its main goal is to keep as many seeds as possible to ensure that plant breeds to not die out, and to ensure that seeds are viable until they will be needed. Hence, most seed banks are sterile, cold-storage facilities which are located in disaster-proof buildings.
Philippines Address
Our local staff work remotely
from various parts of the Philippines (Benguet, Cebu).
 
 To contact our Philippines team, message:
programs@globalseedsavers.org

US Address
Located at
The Posner Center
for International Development

1031 33rd Street, Ste. 174
Denver, CO 80205
info@globalseedsavers.org

Our US offices are based in Denver, Colorado, which is the land of the Cheyenne and Arapaho and 48 other Indigenous Tribes and Nations who call Colorado home. They are the original Stewards of this stolen land and it is because of their successes and continued hardships that we are able to engage in our collective work of restoring the indigenous practice of saving seeds.