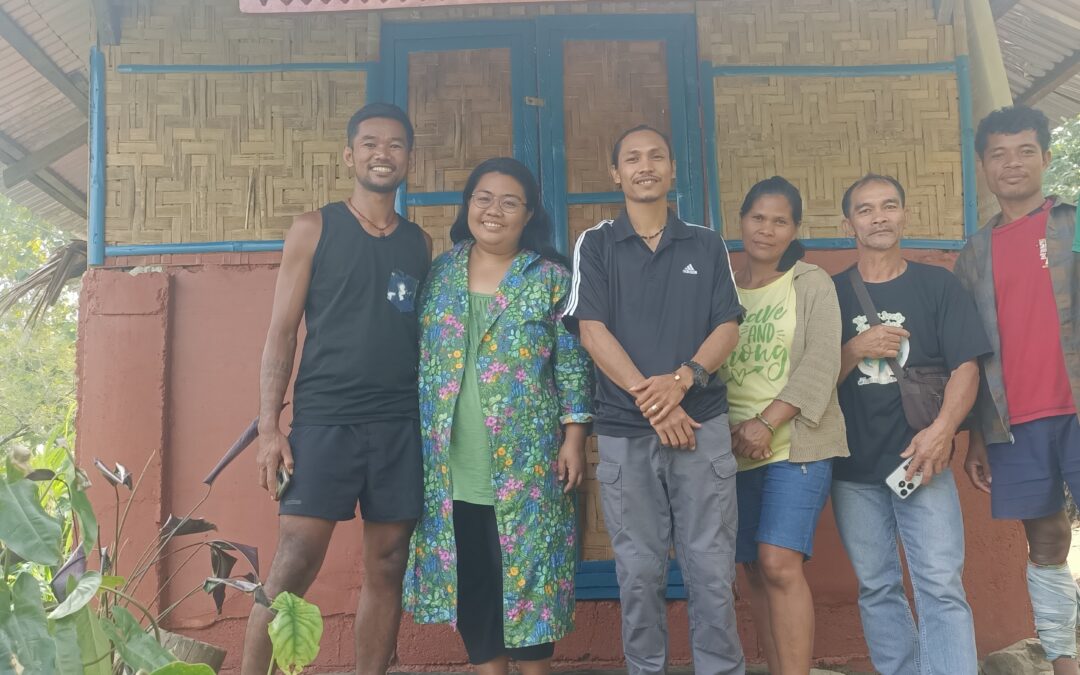 The recent Bukidnon Seed Steward Exchange, conducted in collaboration with our valued partner, the Salumayag Youth Collective for Foresters, was a captivating journey into the heart of Sto. Domingo, Malaybala, Bukidnon. This event was driven by several key objectives, primarily focused on sharing Indigenous seed-saving practices from our partners at Benguet Association of Seed Savers (BASS), facilitating discussions on basic seed-saving, collection, and seed library management, and formulating an action plan for GSSP and Salumayag's collaboration in advocating for seed sovereignty.
Upon arrival at Salumayag late in the afternoon, the exchange began with an engaging forest walk alongside the knowledgeable foresters. This walk served as a platform for the exchange of knowledge, where insights were shared about common species found in Benguet and Bukidnon, as well as their benefits and uses.
In the afternoon, Manong Macario led a session on Benguet Seed Saving Practices, delving into the indigenous ways and processes of seed saving, which the BASS and the broader community practice. This enlightening session also revealed the spiritual significance of seed saving in their culture, along with traditions like the Dalawe song, sung during harvest seasons.
Participants also learned about the importance of specific tools, such as the Sou-an fireplace for seed storage, Tubong bamboo containers with pine wood covers to prevent pests, and the Wakness prayer for cleansing and protection. Another notable aspect was the Agamang, similar to the Lalapung, where seeds are stored.
Harry further enriched the experience with a short sharing on the fundamentals of seed saving, covering topics like seed biology, types of seeds, harvesting, and storage!
The significance of this activity for GSS became evident through the cultural appreciation and affirmation received from external voices. This encouraged and validated the Salumayag Foresters in their collective effort to steward their heritage, including culture, seeds, food, and history. The bottom-up approach with Indigenous and tribal communities was noted as vital for understanding and integrating their knowledge and practices. Additionally, the exchange allowed various tribal and Indigenous communities to learn from each other, fostering knowledge exchange and community strengthening.
The forest was emphasized as a crucial resource for these communities, providing food, medicine, and livelihood. It was heartening to witness their transformative journey and advocacy work. Various aspects, such as the healing properties of Muglingi rice and the unique naming of crop varieties based on elders' wisdom, added depth to the exchange. Moreover, participants learned about the sub-tribes within the Manobo tribe, a tribe we work closely with.
For those interested in learning more about the activities, seed varieties, and projects of the Salumayag Youth Collective for Foresters, you can visit their Facebook page: https://www.facebook.com/salumayagyouth , or their website: https://salumayagyouth.com/bukidnon-seed-stewards-project/ .
This exchange was a testament to the power of preserving traditions and seeds, and the importance of cross-cultural learning and collaboration in our collective mission!