11th Annual Virtual Nourish Celebration
Friday, November 19th 6:30pm MST/
Saturday, November 20th 9:30am Philippines Time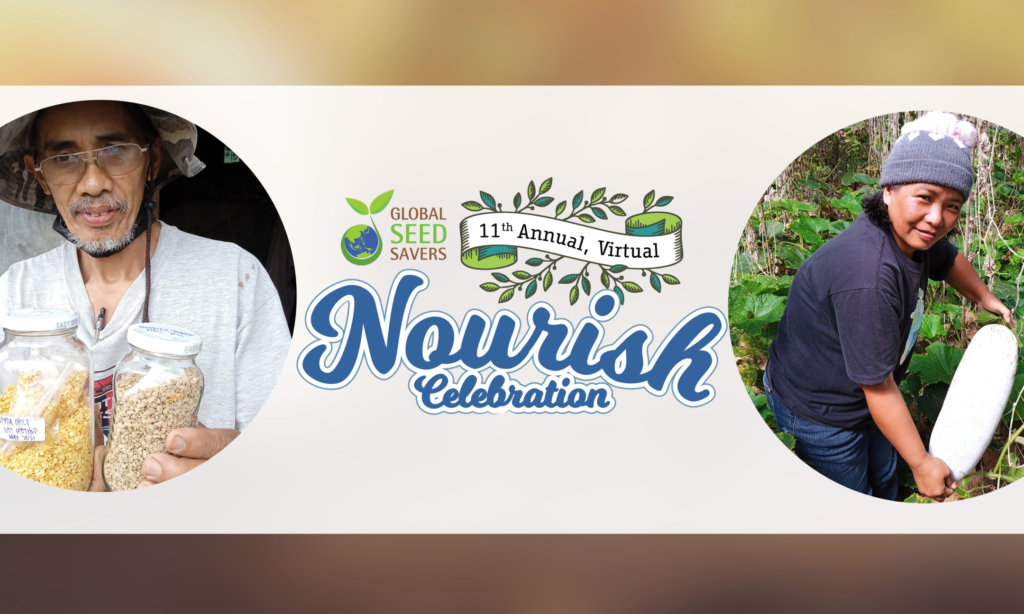 Join us for our 11th Annual Virtual Nourish Celebration! Friday, November 19th 6:30pm MST/ Saturday, November 20th 8:30am Philippines Standard Time. 2021 has been a year of staff growth, transitions, and continued demand for our programs at Global Seed Savers Philippines! Join for a fun virtual gathering of our world community to hear stories from our partner farmers, meet our new team members, and engage with our important advocacy of restoring local food and seed systems.Denver Metro Tickets include pick-up of delicious Filipino Food from our friends at Orange Crunch Filipino Staples and Delights and GSS branded Swag! 
Thanks to Our Generous Sponsors: 
Interested in Event Sponsorship Opportunities? 
Please email us at sherry@globalseedsavers.org.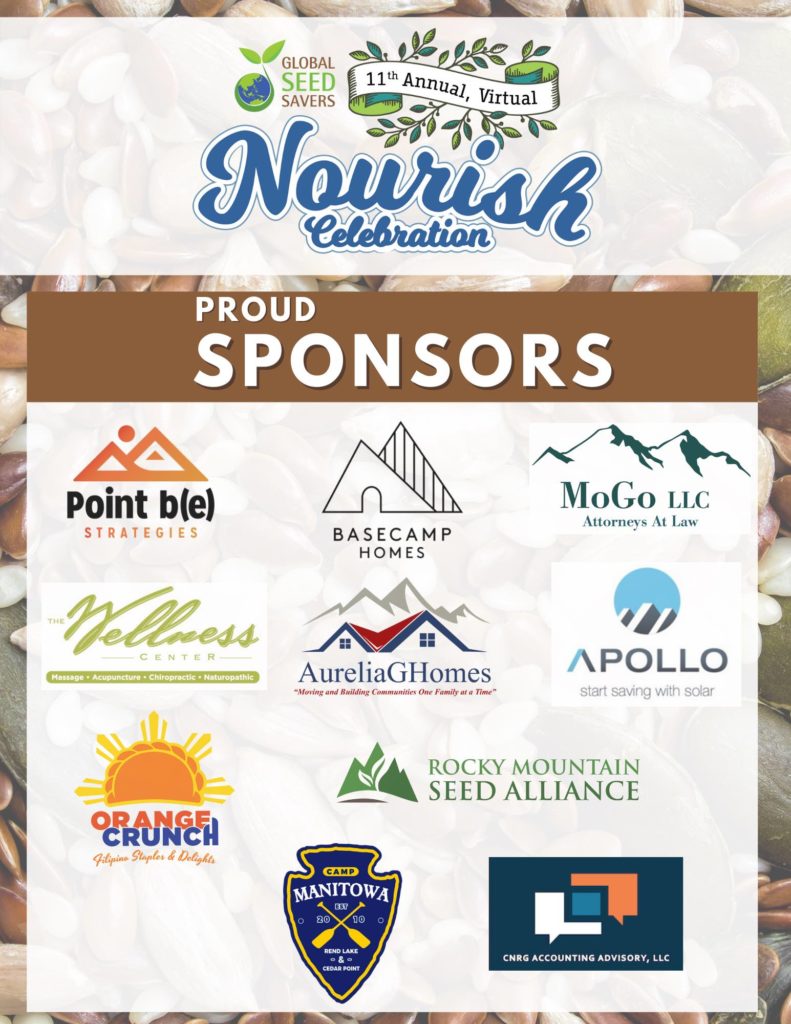 JOIN US IN MAKING A GLOBAL IMPACT