2nd Mountain West Seed Summit
Reunion of the Radicles
February 22nd-23rd Santa Fe, New Mexico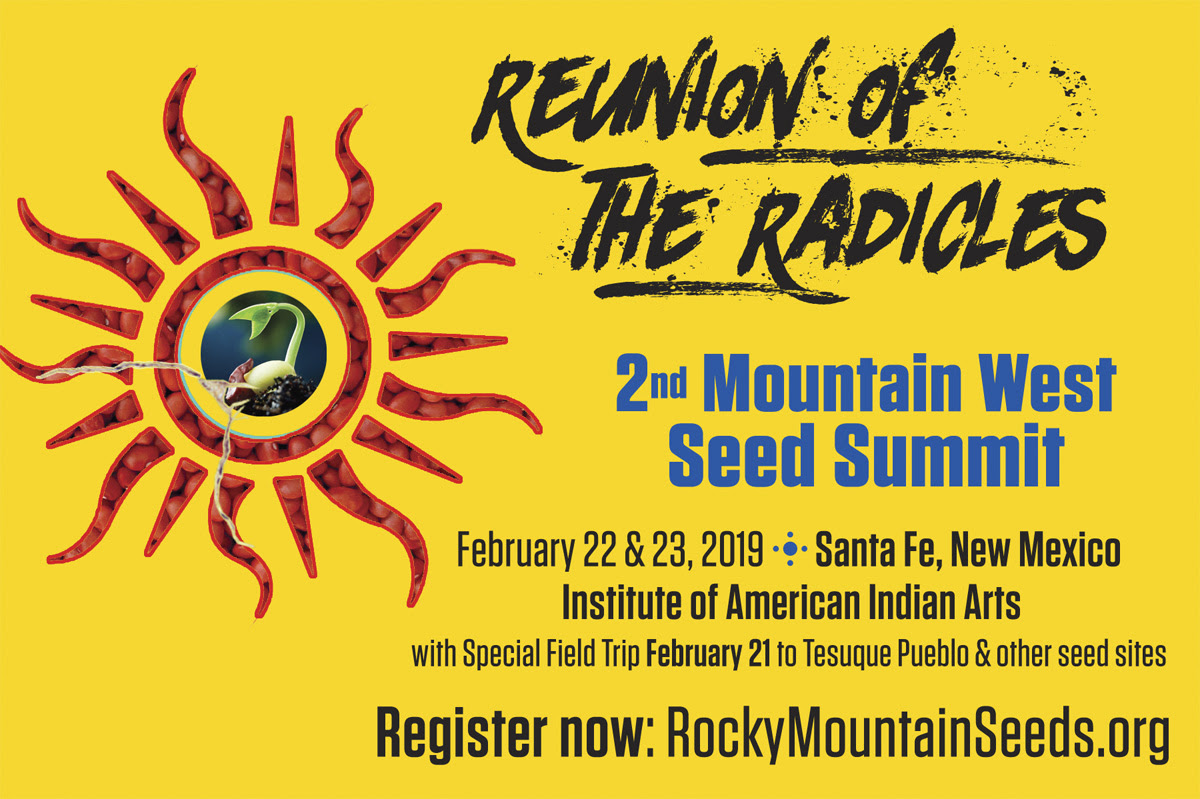 Once again, regional seed stewards will be gathering in Santa Fe for our second Mountain West Seed Summit! We're thrilled to be holding the 2019 conference at the fabulous Institute of American Indian Arts (IAIA). This impressive college focuses on empowering Native and non-Native students through education, self-sufficiency, and artistic expression.
We are thrilled to be presenting about our work in the Philippines during this gathering and learning from our seed community. 
Register and learn more here and we hope you see you there.
Posner Center Symposium 2019
Lessons in Collaboration
February 21st Evening Reception
February 22nd Symposium

The Posner Center Symposium is a gathering of Colorado-based leaders who are committed to improving global development work through collaboration. Symposium 2019 will convene the Posner Center Community, other organizational leaders and experts, our local and global stakeholders, and our partners and supporters, to share knowledge, experiences, and lessons learned to improve global development work and contribute to the evidence base on best practices in collaborative global development.
The Symposium is central to the Posner Center's continuing efforts to establish Denver and our Center as a leader, convener and facilitator for global development work.
Evening Reception Thursday, February 21, 2019 (5:00pm – 7:00pm)
Full-Day Symposium  Friday, February 22, 2019 (8:00am – 5:00pm)
PURCHASE YOUR SYMPOSIUM 2019 TICKETS HERE.
JOIN US IN MAKING A GLOBAL IMPACT