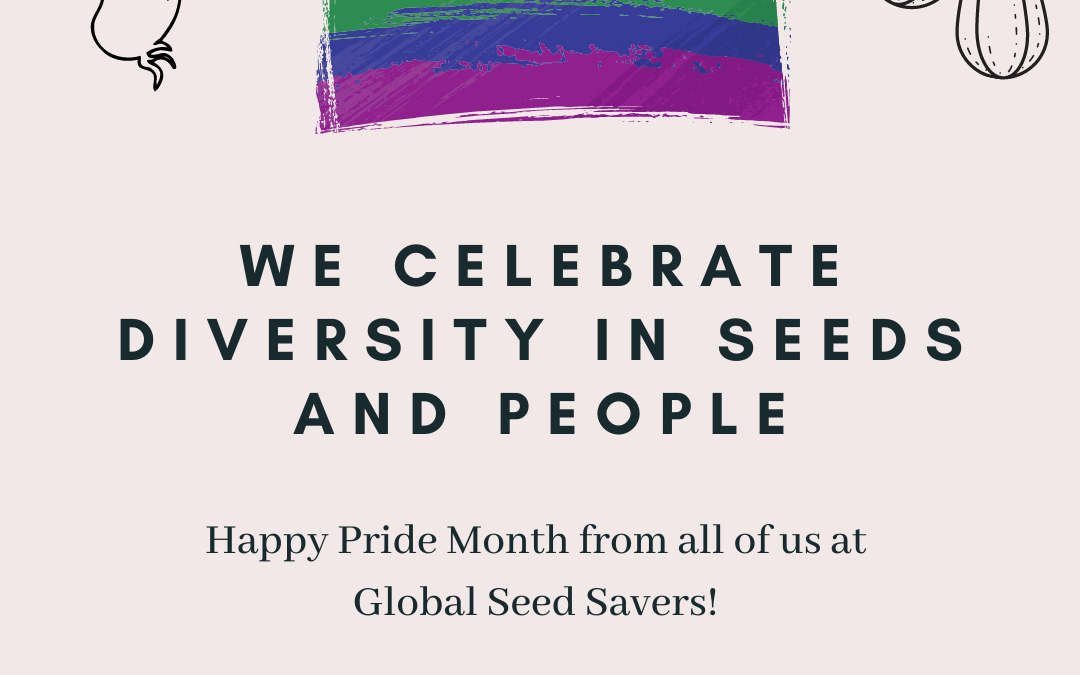 June is Pride Month but because of the pandemic, people are not able to celebrate like they have in the past.
When I was asked to write about June Pride, it took me a long time to decide what to write. But then it hit me. I should write a letter to myself. My 15-year-old self. I just hope this reaches people who need this. It's definitely not a literary piece. But it's real. It's how I would have talked to myself if I were able to talk to me when I was 15. It took me years to come out. And when I did, my world changed for the better. Freedom does that. It changes everybody's world for the better.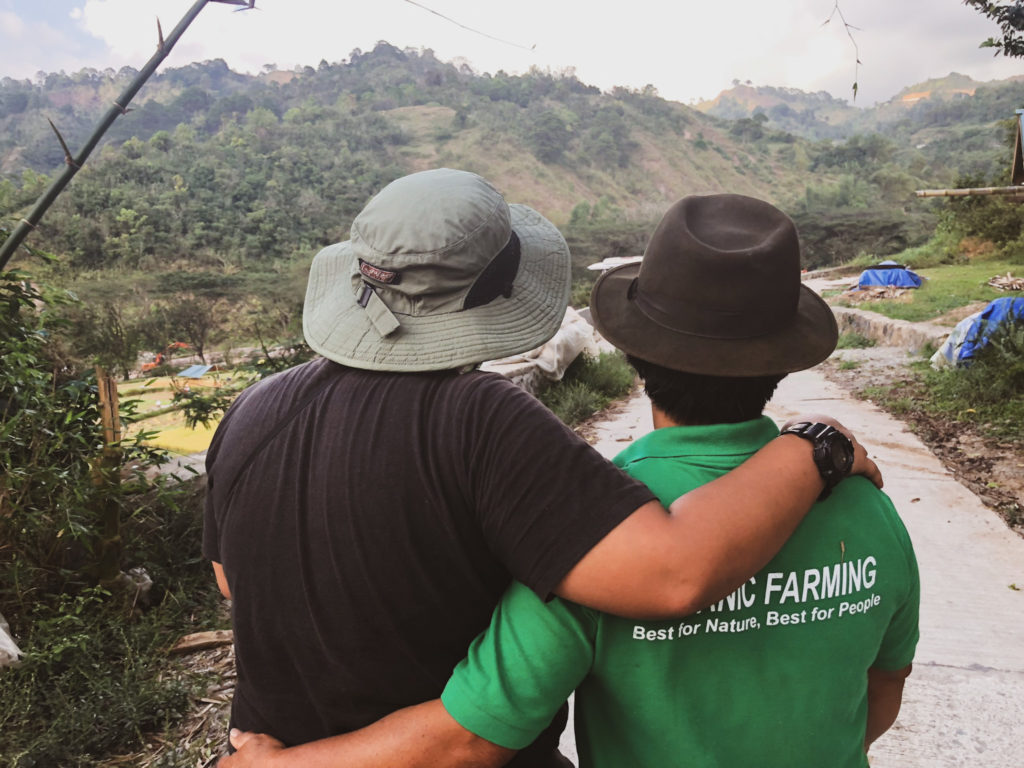 Why is this relevant? This is relevant because seeds bring people together. We've seen our work impact people from different backgrounds, races, beliefs, ages, and sexual orientations. Seeds have the power to create connections. We've witnessed that. There is nothing more beautiful than a world where everyone is food secure and where everyone is free to love who they love. We are committed to ushering a better world by the work we do—a world free from oppression, injustice, discrimination, hatred, anger, and violence. 
We at Global Seed Savers and Global Seed Savers Philippines are committed to holding a safe space for everyone no matter your religion, color, belief, race, age, and background. Join us!
Karen's Letter to her 15-year-old self
Hey you,
Yes, I'm here. I'm okay.
I promised myself a few months ago that I would never give a blasé answer to anyone who asks me how I am doing. Not everyone is sincere about asking how I'm doing, I'm aware of that. And it's likely not everyone is expecting a different answer than "I'm okay." But taking the question as an opportunity to examine my state, though briefly, is important. And here are my reasons why.
As I write this, the noise of the world is so overwhelming that sometimes it's difficult to hear yourself. Taking a minute to check in on yourself is important to gaining the skill in listening to knowing what you're truly feeling. Second, answering the question by looking inward is a way of honoring the life that's in you. Plus, it shows that you're not dismissing the person asking you the question.
I want to check on you. How are you? You're 15. You're lonely and you need a hug.
I remember you. I was there when you thought you weren't normal because you felt things that girls shouldn't feel. I remember you hiding behind so many masks until you almost forgot who you were in the process. All because you couldn't speak about your feelings to the people who mattered to you. To the people who needed to hear it the most. To the people you wanted to be loved by the most.
I remember you. I remember feeling so lonely that I couldn't do any proper schoolwork. I remember you having to keep up a brave face every time you would hear snide remarks about your identity. I remember you dying so many times so people wouldn't see who you were. See, I know you're going through a very painful time trying to fit in but never being able to.
It's going to get better. Trust me… Or trust you. You're beautiful and you're strong. Most importantly, you have a kind heart.
You won't believe where I am now. Yes, the world is in the grip of a very unrelenting pandemic. To make matters worse, there's so much injustice, bigotry, and anger. It's palpable everywhere. But everywhere there are countless people being kind. Countless people going out of their way to help each other. And everywhere, tiny miracles are happening.
Oh. And you have friends. Real friends. Yes, you have friends.
You work for a wonderful organization that allows you to extend so much kindness to so many people. And you work with a great team. People of different backgrounds and stories just like yours. But you're able to come together and produce beautiful results. The rainbow wouldn't be a rainbow if it did not have different colors, after all! And your family knows about your love now and it's okay. They love you. And I know that means the world to you.
What's even better is that you're with someone you love and who loves you. And she accepts everything about you and it's okay. You're safe now. You're free.