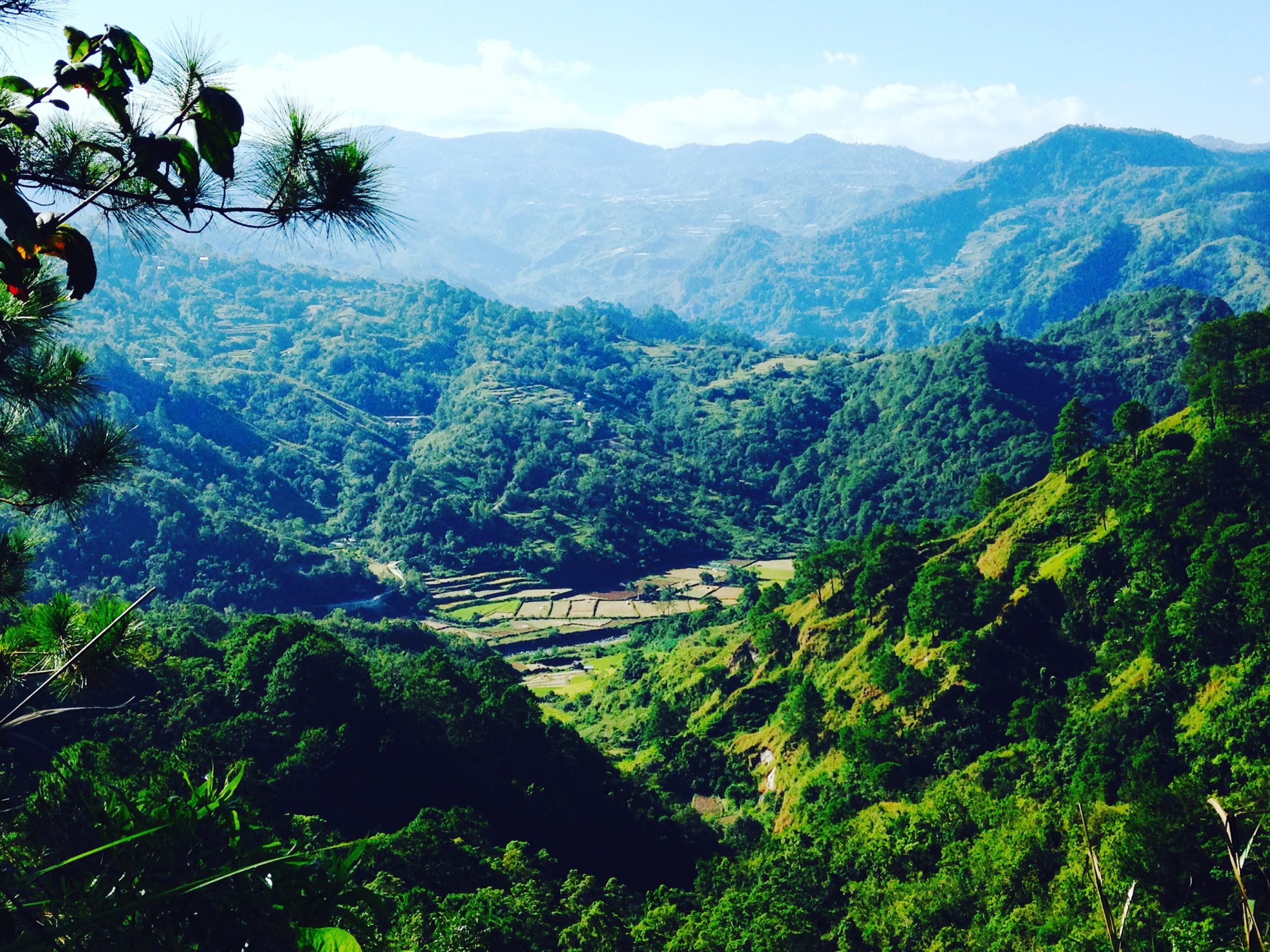 Returning to a place of the past can be filled with many emotions: happiness recalling the kind people and memories made, both comfort and sadness seeing that some things never change, and mainly joy in knowing there are pockets of the world that still embrace kindness and a true spirit of thanksgiving…. not only on the last Thursday of November.
This is how I felt spending the day Wednesday in the rural community of Ambongdolan, Tublay. This was the site of my main Peace Corps assignment nearly a decade ago, where I was tasked with training the community to support the potential eco-tourism industry of promoting their beautiful natural caves. While I did not spend a lot of time in this peaceful rural community, I do have wonderful memories of the kind people and humble lives they lived. Which after Wednesday's visit proves to still be the case.
My host cousin Paul is a community nurse and his main post is in Ambongdolan. He visits every few weeks since it is about an hour-plus drive and hike from Tublay proper. We loaded on a Jeepney around 7:30am from Acop and after a 30min. ride we where dropped at the junction to the community. As Paul and I hiked the hour down to the Rural Health Unit (RHU) I was pleased to see the forested mountainsides, community protected forestland, and clean trails all around. Arriving at the RHU filled me with memories of the first-aid training we held for the community there in 2007 and of course seeing the Rural Midwife and her team of Rural Health Workers was wonderful. One in particular Ma'am Mercy, remembered me right away a said wow, "Sherry Manning you are back!" While I have come back to the Philippines nearly each year my time has been focused at ENCA so I had not seen these wonderful diligent community workers for a long time.
As I watched Cousin Paul and the others advise young mothers on how to improve their kids failing nutrition, administer MMR shots to babies, and engage in informal conversations with the community about life, love, and health I was overwhelmed with the joyful way this rural community lives their lives. While they may have to hike an hour plus to the main road, they may not have shiny cars and stores to frequent on #BlackFriday, they are gracious and kind hosts that work hard to build a better life for their families.
As we shared a beautiful lunch of chicken tinola complete with local green papaya, lemongrass I harvest behind the RHU, and guavas just picked from a household tree I was filled with gratitude for this Thanksgiving Meal. With friends old and new, even a decade apart did not dampen their kindness and memories of our time and work together. These are the things to be truly thankful for: community around the globe, meals prepared with love (turkey or tinola), and the kind and open hearts of friends and family each and everyday!!