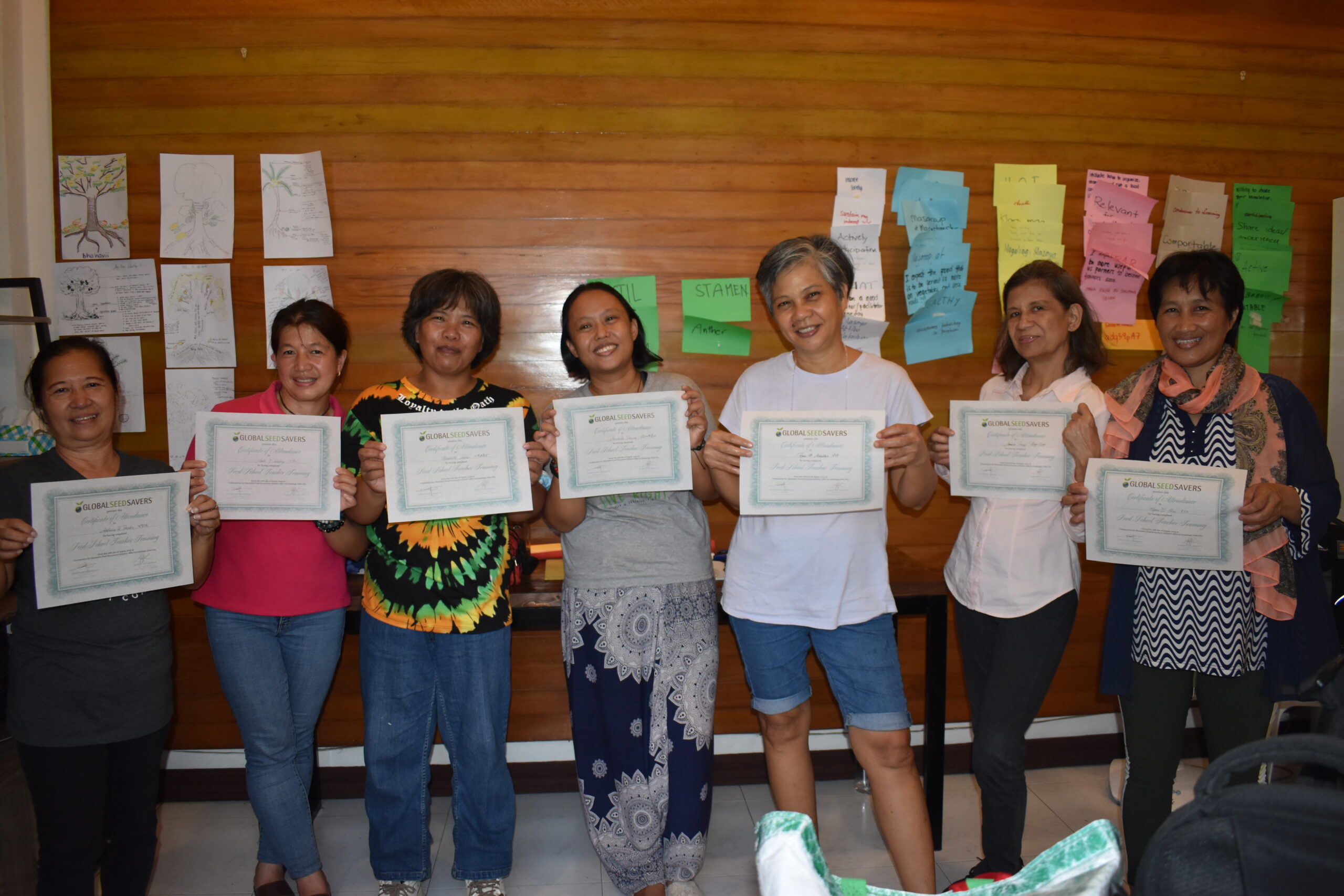 I am Elizabeth Martin. I am a seed saver and organic practitioner based here in Tawang, La Trinidad, Benguet. I am also the Field Coordinator of Global Seed Savers Philippines (GSSP).
Last August 24-26, 2022, my companions from BASS and I went to Cebu to attend a seminar on Seed School Teacher's Training (SSTT).
 There were seven of us who attended the SSTT – three (3) were from the Benguet Association of Seed Savers (BASS) and four (4) from the Cebu Seed Savers (CSS). The SSTT was held at the office of the Communities for Alternative Food Ecosystem (CAFEi) in Guadalupe, Cebu.
This is the second SSTT conducted by GSSP. The first one was held in Batangas some time ago. The goal of the training was to prepare us to become future seed school trainers.
Prior to the SSTT, I attended the seed savers training as a participant. The topics during the seed school were focused on seed saving. It included a discussion on the history of seed saving, why we should save seeds, as well as the skills needed to preserve seeds. Meanwhile, the SSTT was focused on self-awareness and communication skills. The SSTT also included a short course on seed saving.
During SSTT, I learned to appreciate myself better. I have also learned how I can better appreciate seeds and other people in my daily life. The training made me realize that by being aware of myself, I can deal better with others because like a seed, each one of us is unique.
I have also realized that in this life, everything comes in phases. Learning should not only be confined inside the four walls of the school. Learning can also come through our daily experiences. I have learned that these lessons can be used to create a more peaceful and enjoyable tomorrow.