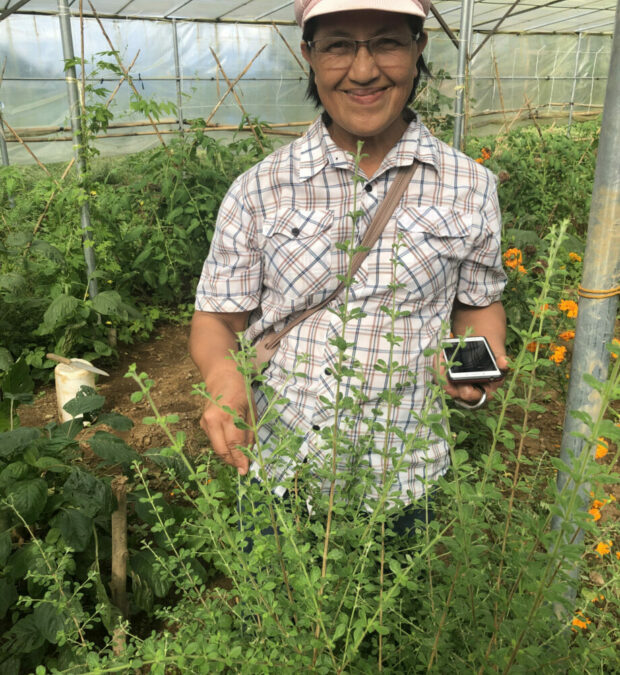 In celebration of International Women's Month this 2023, we are honored to feature Letty Bisco on our blog. Known to the GSSP Community as "Manang Letty", she is currently the President of the Benguet Association of Seed Savers (BASS). Manang Letty was one of the students of the very first seed school ever conducted by Global Seed Savers Philippines (at the time, we were still known as Friends of ENCA). Along with her other classmates during the 2015 seed school, Manang Letty became a founding member of BASS. She has been instrumental in bringing seed-saving practices to several farms in the Cordilleras and is a beacon of hope for many who know her.
Continue on to the interview below to learn more about Letty's experience as a woman farmer. 
Why is farming any different for women? In your family, did women farm or are you a first-generation woman farmer?
Traditionally the woman's role in the family is working at home, and managing household chores. But since no one is taking the farming role, I took the initiative to continue working at my family farm. There are some difficulties for women to work in farms given the difference in physical strength compared to men.
I had to hire help for the heavy tasks on the farm which adds to the cost of farming. Being the woman owner of the farm though, I had the financial freedom to spend my own money. I also have the freedom and control over the farm and I don't have to answer to a boss since I am the sole owner.

I realized this sense of financial freedom when I assumed responsibility as the sole breadwinner in the family due to the passing of my husband. I continued farming even in his absence.
Back in the early days of parenthood, I remember merely working in the household doing domestic chores. I was confined at home. It was a liberating experience when I did farming because I could choose to go out of the house anytime, and that I also have control over my earnings. I'm not a first generation farmer since my mother was a farmer too. These days, however, I am the only woman farmer in the family. I am also the only farmer since we don't have any men farmers either. We all received education, which influenced my siblings to pursue other things other than farming. I thought, such a waste of our land if I don't take on continuing farming. 
What do you consider a successful year at your farm? 
When the climate is stable, the harvest is good. When there are no calamities, the yield is optimal. I recall 2015 when the climate was favorable. There was rain all year-round and not a single major typhoon struck my farm. Because of that, production was high, and my farm sales were also high during that year. 
What, for you, is the next step for women farmers? 
Women farmers have to be open minded with agricultural innovations. They have to maintain their commitment to farming. Farming is not simple, you need to learn how to forecast what are best crops to plant, and when to plant particular crops. This is tedious and scientific which requires patience. I say it is scientific because you do trial and error. You need to experience and learn for you to get better results. 
If you could share one piece of advice with the future generation of women in agriculture, what would it be?
Don't be afraid of taking risks in experimenting and experiencing new things, because only in this way will you explore what are the best methods in farming. For future generations of women farmers, take hold of that concern and love for your family as this will guide you in your farming; this will translate into you finding ways to practice healthy and safe food production.