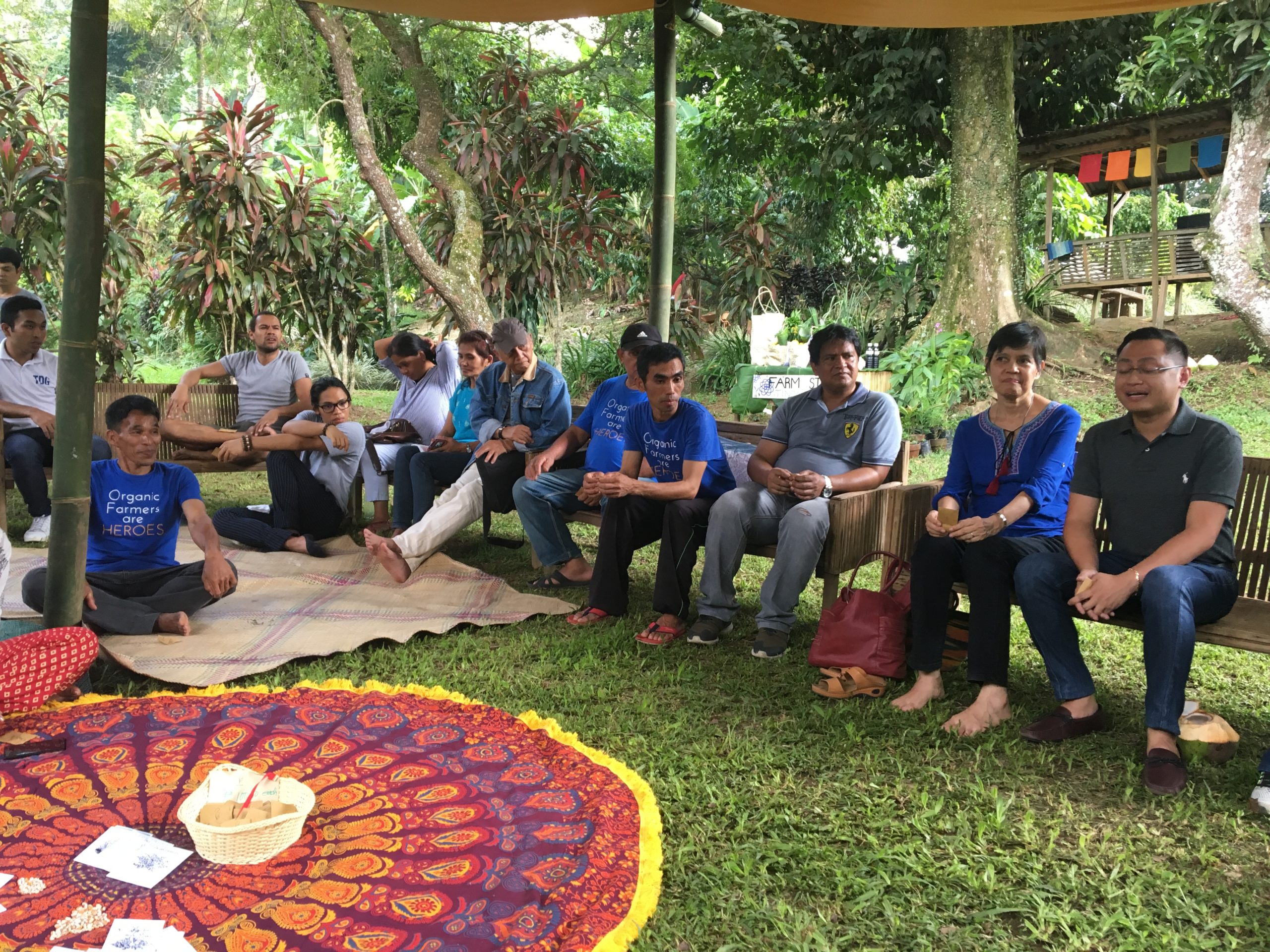 The thick humidity and warm air always fill me with a rush of excitement and intensity upon arrival to Metro Manila! My landing on Thursday afternoon was no different. It is a familiar intensity that I look forward to each time I return to my second home of the Philippines. After a quick night in Manila complete with a delicious veggie Kare-Kareng (Peanut Stew) at one of my "safe places" in Manila, Corner Tree Café and a lovely breakfast at Wildflour with our Program Manager Karen who met me in Manila on Thursday, we were off to our partners at Kai Farms.
Kai Farms is a 20-hectare farm in Silang, Cavite about two hours south of Manila. We connected with them last year and are so thankful for our partnership with these fellow seed savers and seed stewards. The farm is privately owned and they employ nearly 30 local community members and are actively organically farming, saving and selling seeds, and building our collective healed and whole earth! The vision of this sacred land is held and created by Karla and Amena the dynamic duo of soul earth sisters making Kai Farms a reality!
This last June we held a one-day Seed School with their farmers and other community members. This was the first seed school that two of our core farmers from the Benguet Association of Seed Savers (BASS) facilitated and our meetings last weekend were to brainstorm and make plans for our collective work restoring seed saving, organic sustainable agriculture, and ensuring that all people have access to healthy and sustainably produced food and seeds!
On Friday we toured the farm and got to visit with the Earth Worker/Earth Leaders (what they call their farmers) and tour the beautiful grounds. Each Earth Worker tends their own garden at the farm complete with beautiful names such as Gratitude, Kapayapaan (Peace), and Freedom. Each garden has a multitude of crops and they are practicing permaculture and each garden is also saving seeds. In addition to the tour and a lovely farm lunch Karen ended up giving an impromptu germination test lesson to the farmers and staff!
On Saturday, Kai Farms was kind enough to organize a beautiful community lunch for members of the Silang community, friends from Metro Manila, local restaurant owners, University Professors, and even the Vice Mayor and Municipal Agriculture Officer from Silang joined. We shared delicious organic food, our seed stories, and held a community discussion about our work and how we might continue to partner with Kai Farms and the greater Silang Community to continue to share our knowledge of seed saving and work together to ensure all communities have access to affordable and locally sustainably produced food and seeds.
It was inspiring to be with so many like-minded people all committed to a similar vision. I was particularly impressed with the young and dynamic Vice Mayor of Silang. He is probably no older than 35 and shared a compelling message of the great work Silang is doing to preserve their agriculture traditions and ensure the next generation of farmers stays engaged in these practices. They have declared themselves an agricultural Municipality and have also opened the first Agricultural High School in the Philippines. In addition the Local Government Unit (LGU) offers scholarships to deserving students that want to attend college to study agriculture. Each of these steps are innovative and will ensure that the next generation of farmers see the value in farming as opposed to turning away from this critically important livelihood.
We are very excited to partner with the LGU of Silang and Kai Farms to bring another Seed School to this community in 2018. We are also continuing to brainstorm ways Kai and Global Seed Savers can raise awareness about our shared work in 2018, likely starting with hosting a screening of SEED: The Untold Story in Metro Manila to raise awareness and funds about this movement and engage the urban support of Manila. We are so thankful for our growing collaborations with Kai Farms and look forward to seeing how our paths and work continue to grow together.