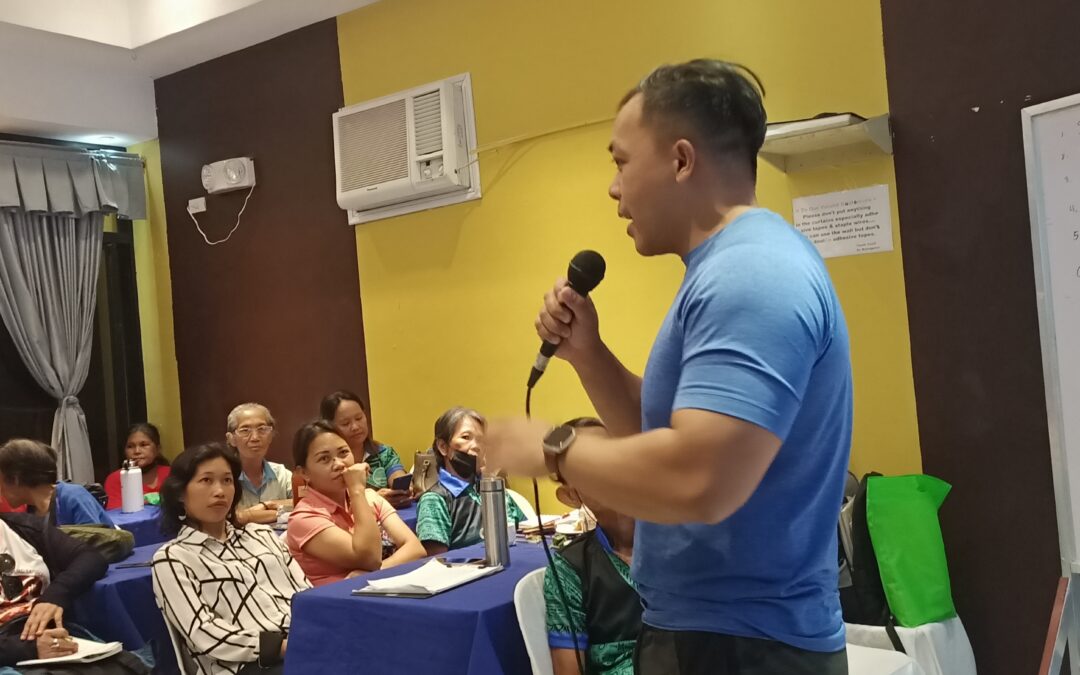 In collaboration with Cebu Seed Savers, the GSSP Team recently organized an action planning session in Cebu City. This event brought together twenty-one dedicated farmers who are passionate about seed conservation and sustainable agriculture. The highlight of the gathering was the collective agreement among the Cebu Seed Savers to establish a governance structure, defining the roles, responsibilities, and expectations of the officers. This participatory discussion on seed tasking and production showcased the commitment of these farmers towards preserving seed diversity and empowering their community.
The action planning session took place at AA BBQ Ramos Ranudo St., Cebu City which provided a conducive environment for collaboration and meaningful discussions. The venue buzzed with anticipation as the Cebu Seed Savers, guided by the GSSP Team, came together to strategize and shape the future of their seed-saving initiatives.
Through thoughtful discussions and shared insights, the farmers collectively defined the roles of key positions such as the president, vice president, treasurer, secretary, and other necessary roles. This governance structure aims to provide clarity, accountability, and smooth coordination within the Cebu Seed Savers, ensuring the continuity and growth of their seed-saving efforts.
Join us in congratulating the newly elected officials for Cebu Seed Savers! 
President : Reinario Cabico
Vice President: Melodina Esconde
Secretary: Judina Oberres
Treasurer: Alejandro Camilo Sr.
Auditor: Praxedes  Embalzado
PRO/ Information Officer
1.South Cebu – Adelwisa Pacana
2.North Cebu- Rosaflor Estenzo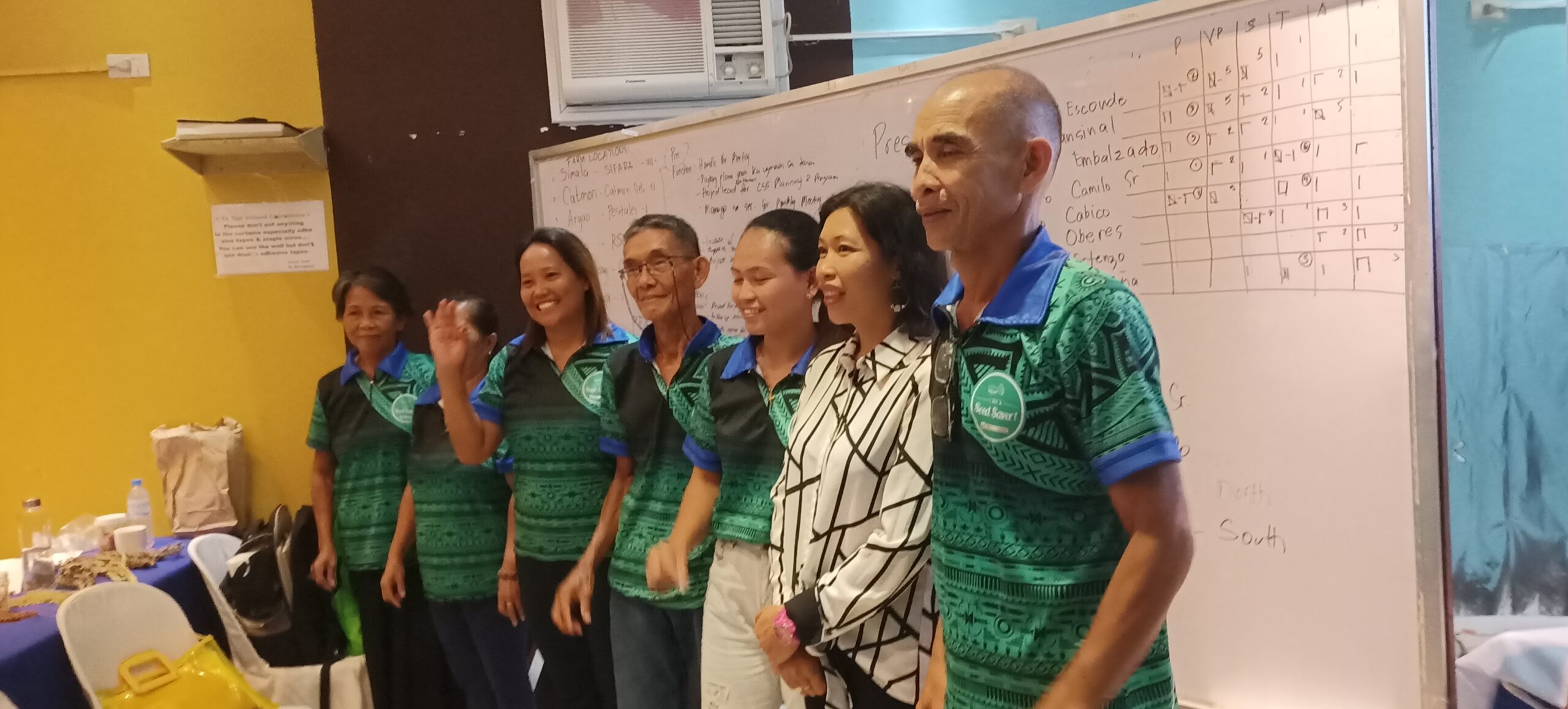 Another crucial aspect of the action planning session was the participatory discussion on seed tasking and production. The farmers shared their experiences, challenges, and successes in seed-saving practices. We identified the need for a Monitoring and Evaluation Session, CSS identified seeds that they are able to grow and harvest, and broke down our strategies for the next stages of establishing a new Seed Library. By fostering an open dialogue, the participants were able to exchange valuable knowledge, techniques, and best practices.
During this discussion, the farmers collectively explored strategies to enhance seed production, improve seed quality, and expand their seed-saving network. The GSSP team facilitated the brainstorming session, offering guidance and technical expertise where needed. The active engagement and collaboration of the farmers ensured that their voices were heard, and their contributions were incorporated into the action plan.
By providing a platform for collective decision-making, knowledge sharing, and skill-building, this event not only strengthens the Cebu Seed Savers but also encourages a sense of ownership and empowerment among the participants.
Moving forward, the established governance structure will serve as a roadmap for effective leadership and organizational growth. The farmers, armed with newfound clarity and purpose, will continue their vital work in preserving seed diversity, contributing to food security, and promoting sustainable agriculture in the region.
With empowered farmers at the control, the Cebu Seed Savers are poised to make a significant impact on their local community and beyond, inspiring others to join the journey of seed conservation and sustainable agriculture.