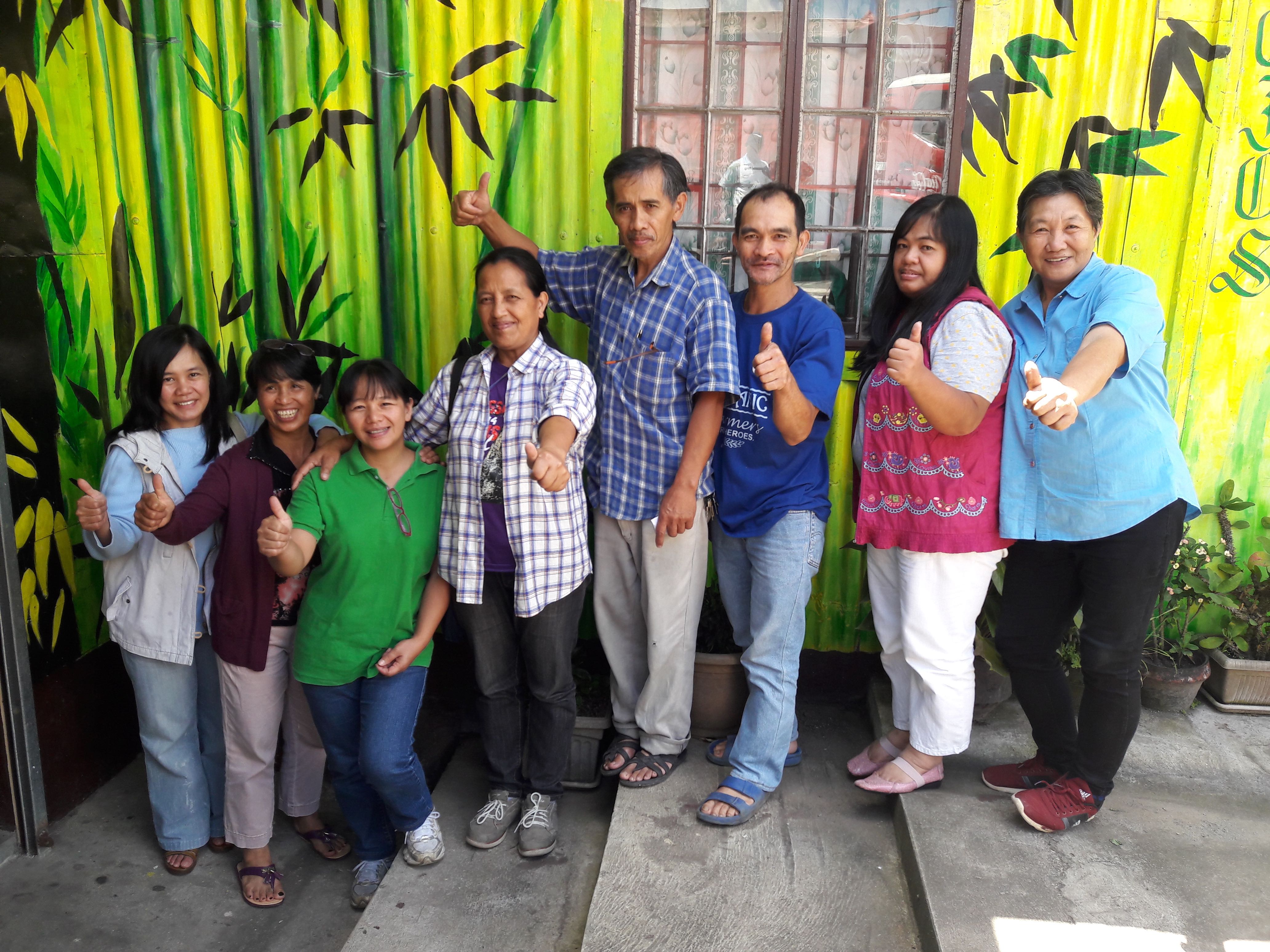 Image above: Members of the Benguet Association of Seed Savers pose for a photo after a recent monthly meeting in Tublay, Benguet.
In less than 24 hours I leave for my annual trip to the Philippines. Each year these trips are filled with different objectives, momentum, and excitement and this year's is full of all of these emotions and more. We have had a big year as an organization: raising more revenue to date then ever before, opening our first Seed Library with our partner farmers, expanding our Seed School Technical Training Programs to new partners, and more. We have also had a very busy and big last few weeks coming off of another successful Nourish Event and announcing our new name…Global Seed Savers to better reflect our expanded mission and impact as we move into our next phase of work as an organization.
A key to our success in the last few years and moving forward is the local ownership and management of our mission, vision, and programs in the Philippines. As many of you know two years ago we hired our first Filipino Staff member and Karen, our Program Manager has been a dynamic, hard working, creative, and essential partner to the growth, broader impact, and expanding mission we are undertaking in the Philippines. We have also formed a truly counterpart Philippine NGO, Global Seed Savers-Philippines to ensure that the local management, governance, fundraising, and ownership of our continued success is in the hands of our partners. We have identified and formed a dynamic Philippine Board of Directors and we were honored to have our Philippine Board President, Padma Perez join us in Denver two weeks ago for our 7th Annual Nourish Event.
Padma delivered a compelling and passionate keynote during Nourish about the reality of food security in the Philippines. She compassionately described a common practice by many called pag-pag when families dumpster dive and then shake off and re-heat food scraps that have been discarded and then sell these for around 20 cents to their neighbors and community. This is the reality of hunger in the Philippines and while there is a growing demand for healthy and organically produced food, this is still only accessible to a small upper class minority in the Philippines. Our vision is that all people have access to healthy and sustainably produced food and seeds. This is a big task but like Wes Jackson the Founder of the Land Institute says and Padma shared during her compelling talk:
" If your life work can be accomplished in your lifetime, then you are not thinking big enough." -Wes Jackson, The Land Institute 
The challenges we face our real and ever present; three major agri-chemical companies own the majority of the worlds seeds and input markets, land development and "modernization" continue to threaten farmers land rights, and the next generations desire to leave farming and move to the cities for "better" opportunities is ever present in our country and the Philippines. However, we know at Global Seed Savers we are slowly, one farmer, and community at a time building our own collective future one that is rooted in the land, in the soil, and in the seed! I am honored to get to work with such talented and passionate partners in the Philippines and together we are ensuring a more food and climate secure world by returning to the historical practice of saving and sharing regionally adapted and affordable organic seeds!
Please stay tuned for more updates from the field as I am hitting the ground running upon arrival in Manila on Thursday. We will be meeting with our new partners at Kai Farms where we held a Seed School earlier this year and brainstorming about our future collaborations and participating in a community lunch with other seed and food advocates near Metro Manila. Thank you for your support and passion for this work and I am looking forward to sharing this up-coming trip with you all!