You all will probably remember Anjanette Wilson as Graduate Fellow for Global Seed Savers. She joined us in that capacity last June 2021.
After completing her Masters in Environmental Management from the Western Colorado University in May 2022, she has now joined GSS as Development Coordinator! As Development Coordinator, Anjanette will work with the GSS Team, donors, and board members to provide logistical coordination and administrative support to implement Global Seed Savers' donor engagement and fundraising strategies.
Welcome to the team Anjanette! 
Here is Anjanette's introduction:
"I am THRILLED to share that I'm starting a new position as the Development Coordinator at Global SeedSavers (GSS)! I am feeling both excited and grateful to be able to continue working collaboratively alongside cutting edge nonprofits and community led organizations to address climate justice by supporting on-the-ground food and seed sovereignty operations.
I am also extremely excited to continue strengthening my relationship with the GSS team as I have been with GSS since the spring of 2021 as their Graduate Fellow. My fellowship, a position in joint collaboration between GSS and Western Colorado University's Master in Environmental Management (MEM) Program, helped me develope my MEM project "Growing Communities, Saving Seeds: Nonprofit Operations and Storytelling of Seed Sovereignty Movements in the Philippines." I focused on the operational and technical support for GSS as an international organization. A few highlights from my fellowship include the implementation of a donor CRM tool (for a better donor management system), environmental storytelling, and creating impact reports.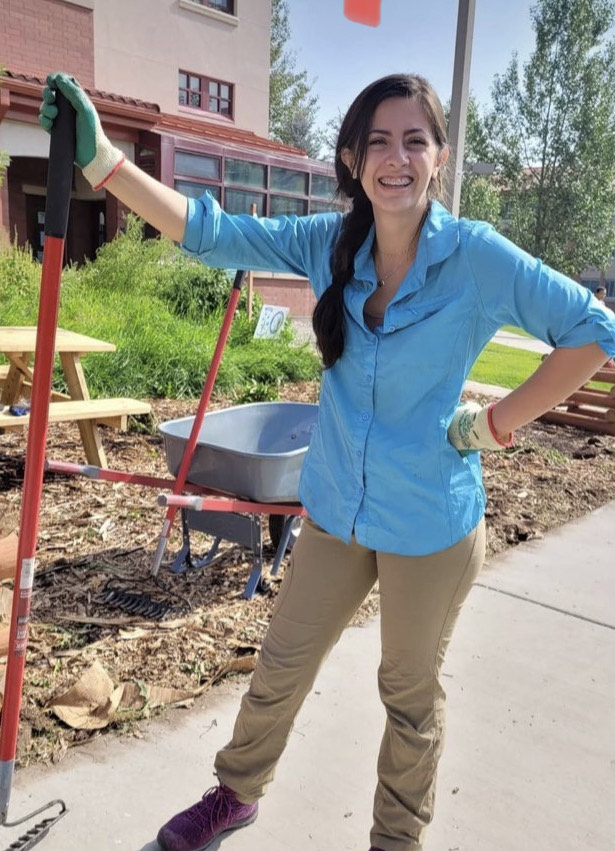 I'm truly looking forward to contributing to the global movement of seed saving as a practice for climate resiliency, securing Indigenous rights, and preserving our Filipino culture!
HUGE thanks to Sherry Manning for giving me the opportunity to grow and the courage to break into new roles that shape me into a better environmental activist and professional. And more HUGE thanks to the GSS team for fostering a work culture that cultivates a positive mindset, authentic relationships, and sustainable growth.
Here's your friendly reminder that when leaders invest in you, your dreams become goals!"