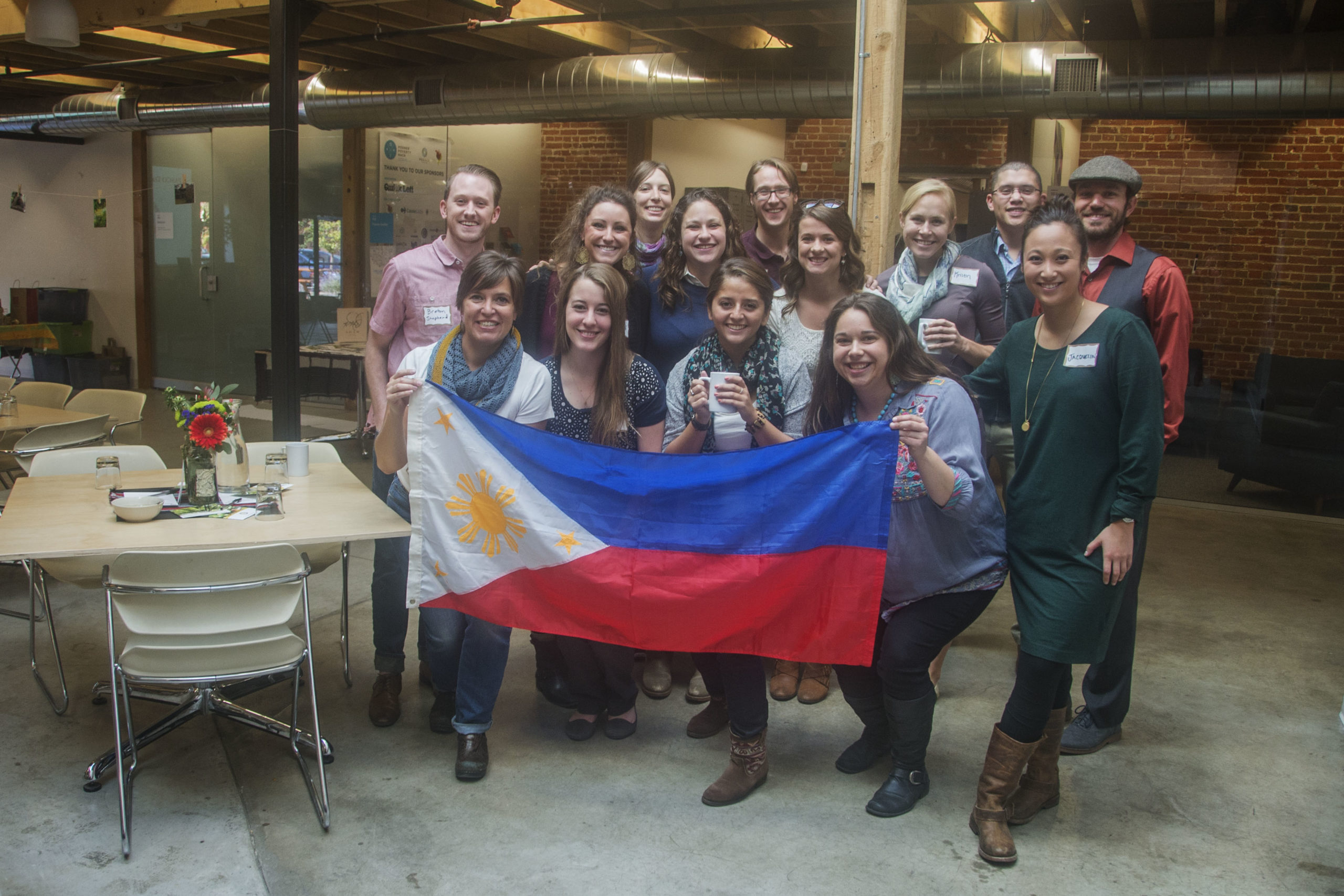 As I sit in the comfort of my sisters beautiful mountain home in NE Oregon (with a small dusting of winters' first snow still on the front yard), I prepare for my annual trip to the Philippines as I have done so many times over the years. However, this year there is a new excitement and energy that overwhelms me. This excitement comes from a multitude of places, and is fueled by the momentum and success of the past year and the larger impact Friends of ENCA Farm is starting to make.
We recently held our 5th Annual Nourish event highlighting Filipino Cuisine and gathering friends, new and old, for a fantastic day of celebrating Filipino Culture and our work in the Philippines. We also received some long awaited good news that we have been awarded our first grant from the Presbyterian Hunger Program to support the implementation of our organic seed bank and education programs in the Philippines throughout 2016.
Each of these recent successes are wonderful fuel for my up-coming trip to the Philippines. But, as I spend the day here, with my 5 week old nephew DeLos, I am struck by a new found motivation for the work I have been engaged in for nearly 10 years. Holding his squirming little body and thinking about the world I hope he will grow up in I am energized to know that the work we do is helping make this a reality. Respecting and honoring our food systems and the people that sustain them, working to protect and restore our natural world, and being an engaged world citizen are all values I hope to share and demonstrate for DeLos.
These are the values and way of life I am always eager to return to in the Philippines. Sipping lemongrass tea with ENCA Farm Manager, Auntie Olive over evening solar light conversations. The warmth of Lola (Grandma) Carmen's smile when I first arrive back to Acop, and the tenacity and vision of the entire Cosalan Family to launch a community movement to restore organic farming and ensure that their families 100 acre land inspires this critical work throughout the Philippines and indeed the world! These visions and passions are what continue to make me excited to support this work and return to a country half way across the world that I am blessed to call a second home.