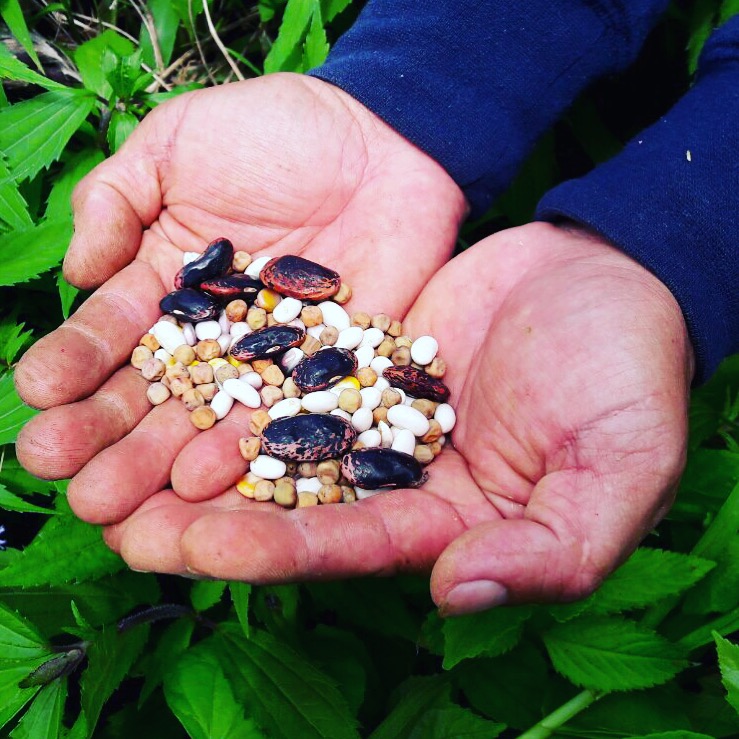 In less than 24 hours I will depart for my yearly trip to the Philippines. Each year's trip fills me with a wave of emotion for the new goals and aspirations that characterize each annual trip. This year we will be conducting a
Seed School and Organic Farming Capacity Building Seminar
during a 3-day intensive workshop to over 30 farmers from throughout the Philippines (Benguet Province, Panay Island, and the Sierra Madre). It is our honor to partner with two Rocky Mountain West based organizations to facilitate this dynamic farmer driven program. Thanks to the generosity of
The Posner Center for International Development's International Collaboration Fund
, the founders of
The Rocky Mountain Seed Alliance
(RMSA) Bill McDorman and Belle Starr, and the Director of Delaney Community Farm at
Denver Urban Gardens
(DUG) Heather DeLong will be joining us in the Philippines for 16 days.
This trip and program have been well over a year in the making. In August 2015, I had the pleasure of attending Seed School in a Day at the Denver Botanic Gardens, where I first met Bill and Belle. After the class we had coffee together and I shared about our soon-to-launch seed saving programs (that are now in full swing with our core seed savers in Benguet Province) and literally "planted the seed" about them coming to the Philippines with us someday. I am thrilled that this seed is soon to geminate by bringing together international expertise on seed saving and farmers' sustainable development. And, perhaps most importantly, this program creates a space for farmers to gather, learn, interact, and share their collective challenges and successes. I firmly believe that there is nothing more powerful than bringing together farmers who are committed to building a more climate and food secure world. I am humbled and honored to build these experiences for our partner farmers and am looking forward to seeing the power of this collaboration in action.
Also, thanks to our incredibly successful 6th Annual Nourish Event held on Saturday, October 22nd, the excitement for this program is palpable. With over 125 guests, a silent auction, incredible food from our chefs at The Orange Crunch, and a poignant message from our Guest Speaker Dennis Apuan, this was our most successful event to date grossing over $16,000!! Dennis is a prominent figure in the Filipino-American Community in Colorado. He was the first Filipino-American to be elected to the Colorado State House where he served two terms. He is an activist, community organizer, and non-profit leader dedicated to building a more just and sustainable local and global community. Dennis shared powerful words about what justice means in the context of our work in increasing food security in the Philippines:
" Food justice starts from the conviction that access to healthy food is a human rights issue and goes beyond advocacy and direct service….it calls for organized responses to food security problems, responses that are locally driven and owned."
Friends of ENCA Farm is committed to supporting these solutions one farmer and one community at a time. It is an honor to work with dedicated Filipino farmers who seek to increase broad access to organic seed as a direct move to liberate themselves from the chokehold that biotechnology companies attempt to exert throughout global food and seed markets.
We know that our involvement and investment in this important, challenging, and often times thankless work is the right place for us to be right now as an organization. It is a sacred process of protecting our human sources of sustenance, cultural heritage, and future success… all found in each powerful little seed our farmers diligently sow, plant, and grow!
I look forward to sharing this trip with you all! Next update from the Philippines!