We recently had the pleasure of reconvening with our cherished partner farmers at the Benguet Association of Seed Savers (BASS), and it was an absolute delight! Spending time with our partner farmers, learning from their expertise, witnessing their love and care, and building genuine connections have fueled our commitment to creating a more seed sovereign world for our partner farmers in the Philippines. 
The meeting was a vibrant gathering of minds, where powerful seed wisdom was shared and discussed. Coming together with these dedicated farmers, we celebrated the beauty and resilience of traditional seeds, exchanging knowledge that has been passed down through generations.
It is in these moments of connection and collaboration that we truly witness the magic of seed saving, reinforcing our commitment to nurturing this invaluable partnership.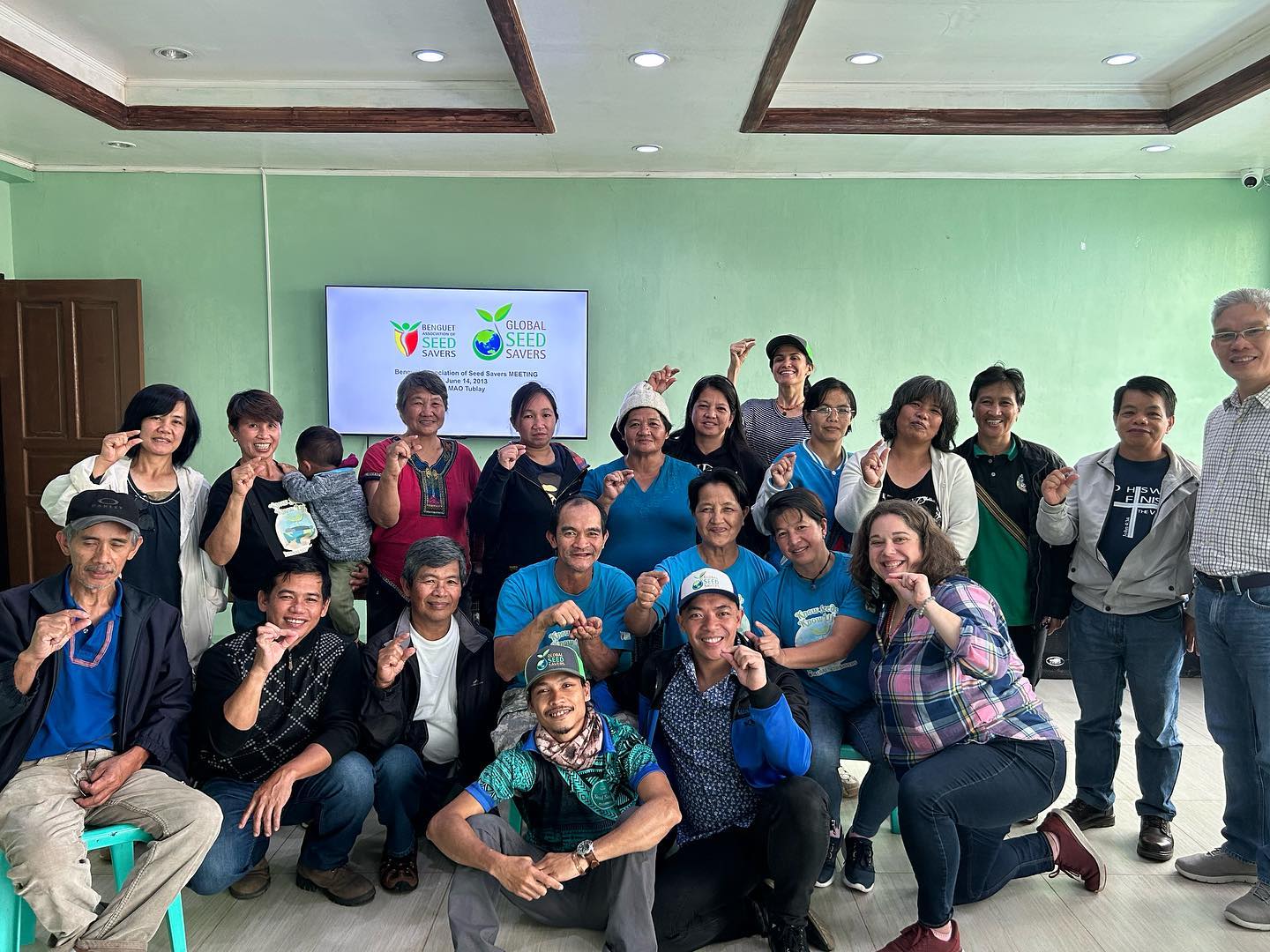 Seeds have a magical way of bringing us all together and we especially loved that by the end of the day everyone was leaving with more shared knowledge from each other's farms.
We toured three of our partner farmers operations in Benguet!
The first tour was at Manong Macario's farm where he shared with us his incredible wealth of knowledge of indigenous and wild crops.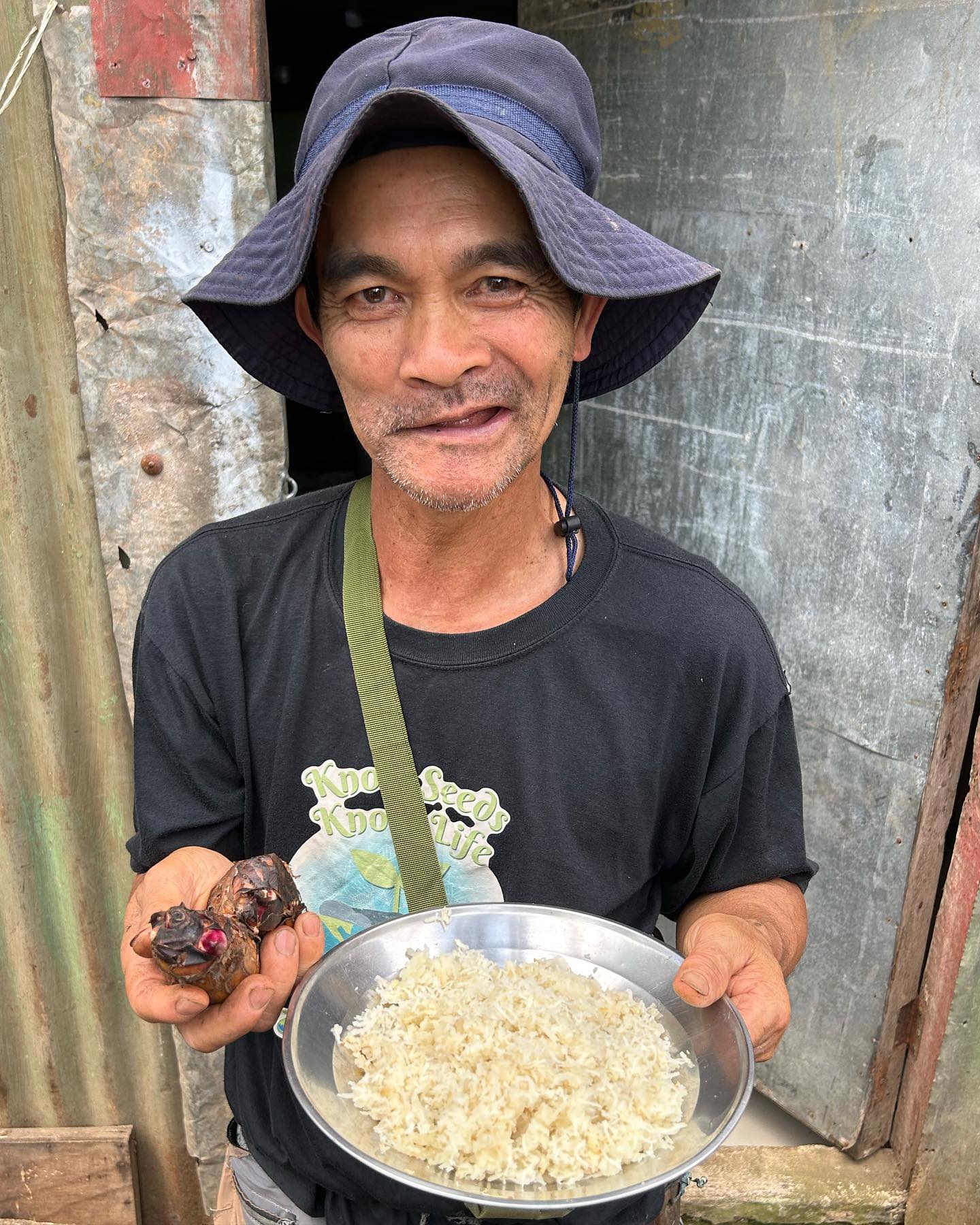 His farm is tucked back in Shilan, La Trinidad and he has built a diverse and wonderful eco-system with native and high yielding crops.
In this picture, he is holding Konig a root crop that he uses as a rice alternative! He also showed us his traditional seed drying area where the ash from the fire helps dry the seeds.
Manong Mac is a wealth of knowledge and helping preserve many forgotten techniques!
We then toured Annette's farm, the newly elected President of BASS, who has a lovely oasis of a farm and a vast array of beans being saved and propagated. She and her husband run a beautiful farm tucked away in Daclan, Tublay, Benguet. They spent the pandemic making many improvements to the farm and the work has paid off!
It is a peaceful oasis and beautiful demonstration of a diverse eco-system aptly named Nature Lovers Garden. Annette is a prolific seed saver as well. It was wonderful to see her wide variety of beans being dried during our farm visit and learn about her technique of using ash inside her on farm seed storage jars to prevent pests.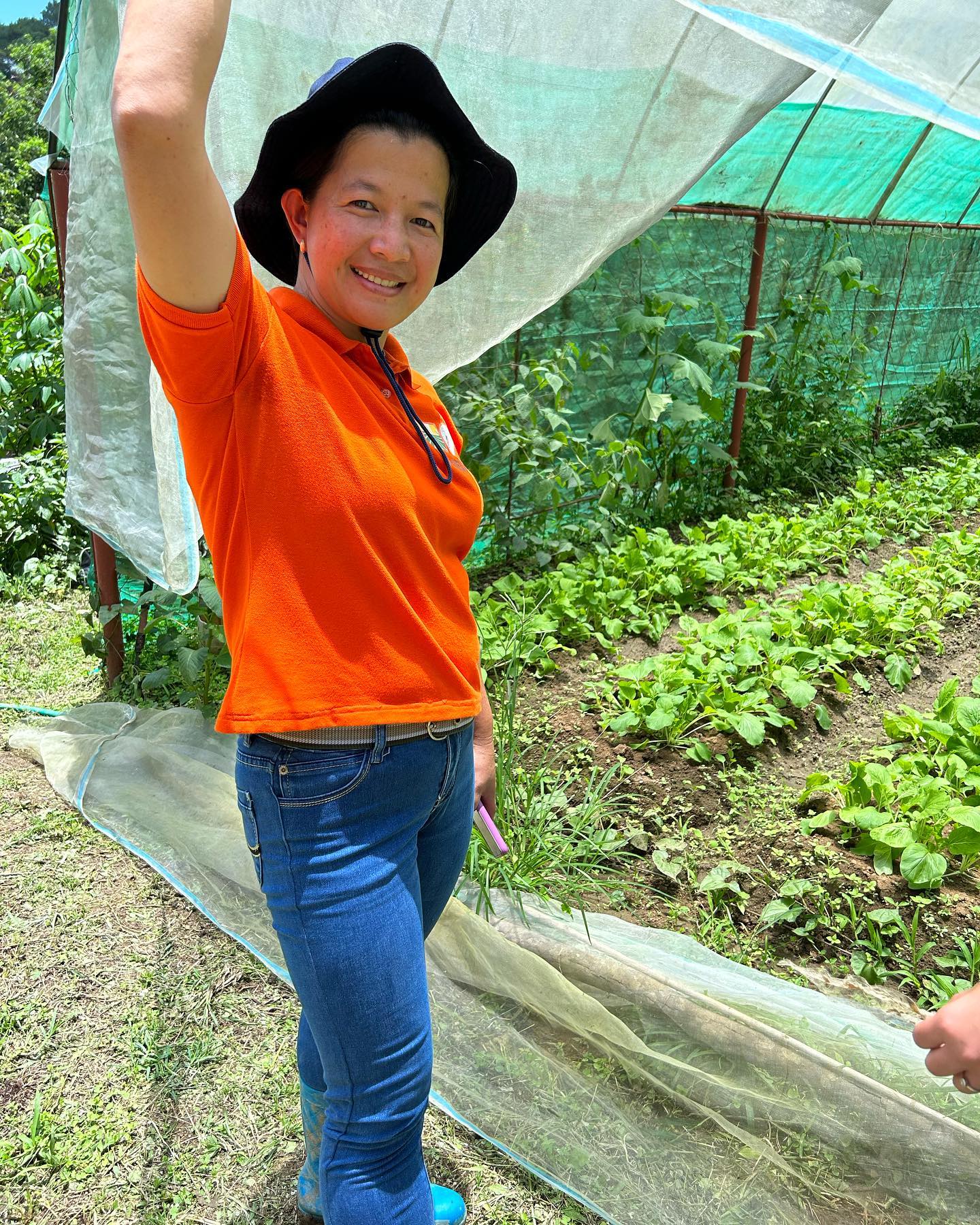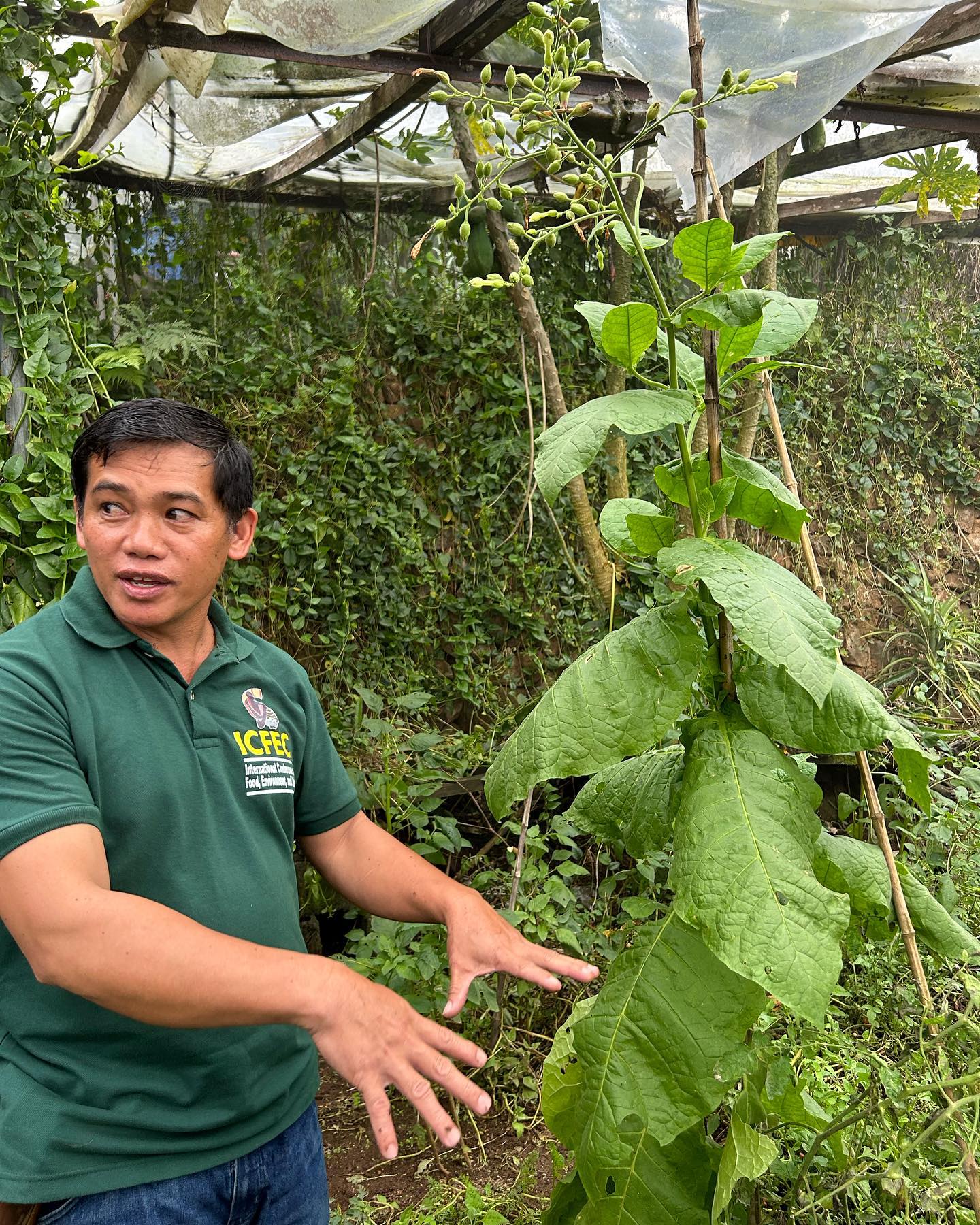 Lastly, we toured Pastor Andrew's, founding BASS Member farm in which he has built a diverse eco-system in his 200 sq meter lot! He has wild spinach growing everywhere and he explained how tobacco leaves are used as an insect repellent when storing seeds. We all enjoyed some seed foraging at his place! 
In the fields, we witnessed the love and care our partner farmers poured into their farms. Their dedication was evident in every plant, every seed, and every meticulous gesture. From tenderly tending to crops to preserving heirloom seeds, our partner farmers' commitment to sustainable agriculture was evident. Being surrounded by the veggies of their cultivation, we gained a profound appreciation for the intricate tapestry of life they wove through their hard work and nurturing hands.
Moreover, farm visits provide an opportunity for us to check the progress being made by our partners in seed production and also help build community with our farmers!
Save Seeds. Grow Food. Celebrate Heritage!