Why are we celebrating Earth day? I have always thought of it as a corporate gimmick which was geared towards getting more people to spend. But my research into the origins of Earth Day has led me to several insights.
The first celebration of Earth Day was in the 1970s, which was attended by 40,000 to 60,000 people. From the beginning, Earth day was designed to raise awareness about persistent  environmental issues which plagues the planet. Environmental activism was still in its beginning stages and the Earth day helped propel climate consciousness forward. [1]https://www.nationalgeographic.org/encyclopedia/earth-day/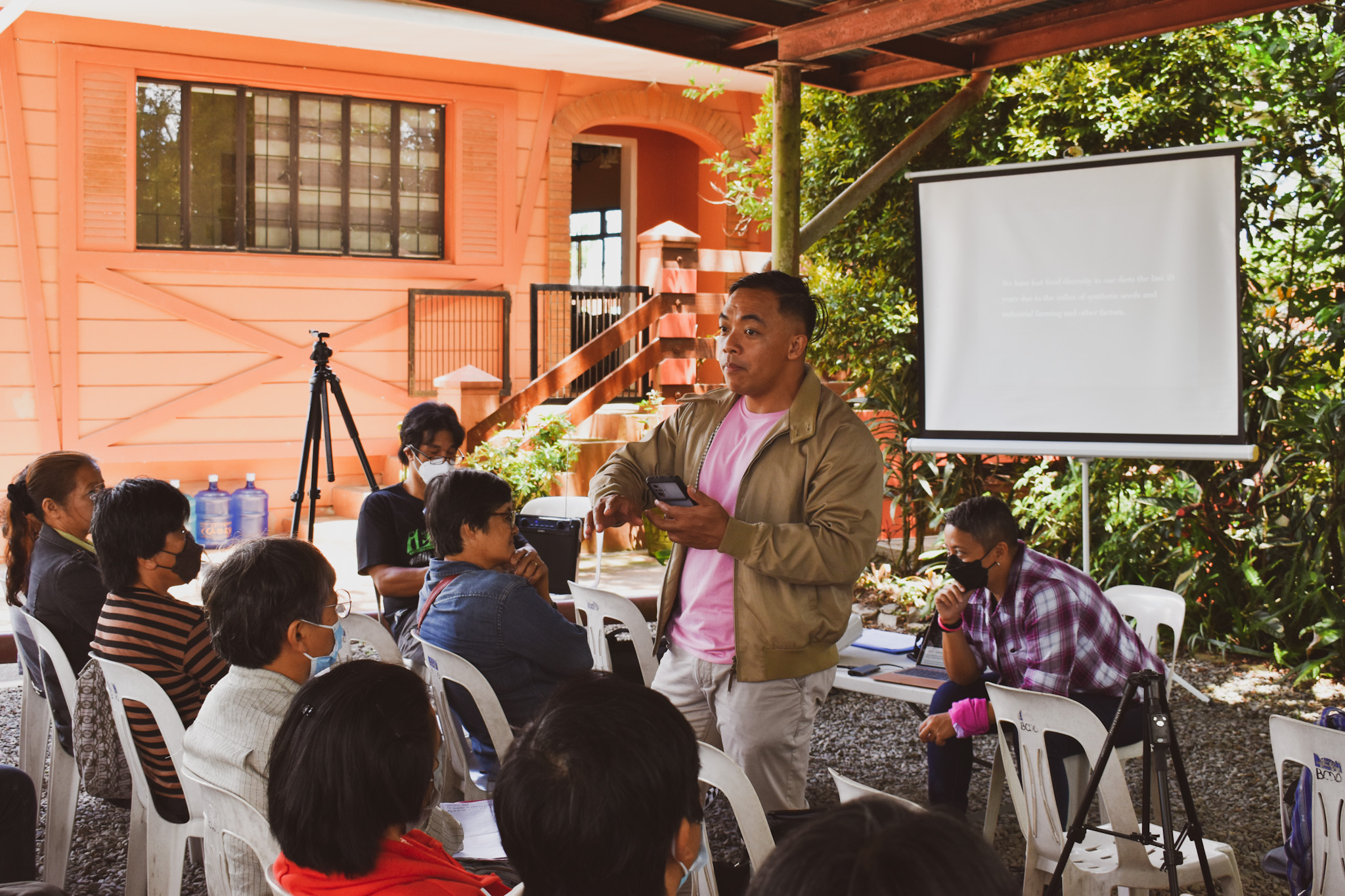 Efren giving introduction on the importance of seed saving.
The Earth Day was so powerful that just a year after, the US passed important policies such as The Clean Air Act, The Water Quality Improvement Act, The Endangered Species Act, The Toxic Substances Control Act, and the Surface Mining Control and Reclamation Act.[2]https://www.colorado.edu/ecenter/2021/04/15/history-and-importance-earth-day
Since then, Earth Day has become a day for reflection on how our actions serve to protect or harm our planet. It also serves as a reminder for the significance of protecting the health of the planet, and a day for asking ourselves what we can do to help ensure continuity of life on earth.
Many people credit Earth day as a vital turning point: from a society whose main goal was to extract resources from the Earth, we have now reached a point of awakening to our common destiny as citizens of this planet.
But even as environmental consciousness is spreading around the world, to this day, the degradation of our natural resources continue. We are now in the midst of a climate crisis. In fact, in its February 2022, the Intergovernmental Panel on Climate Change warned that some impacts of global warming is no longer reversible. [3]https://www.bbc.com/news/science-environment-60525591
According to the study, "Over 40% of the world's population are highly vulnerable to climate and that…places where people live and work may cease to exist, that ecosystems and species that we've all grown up with and that are central to our cultures and inform our languages may disappear".
Despite these bleak predictions, however, Dr. Helen Adams, the report's lead author from King's College, London says, "things are bad, but actually, the future depends on us, not the climate".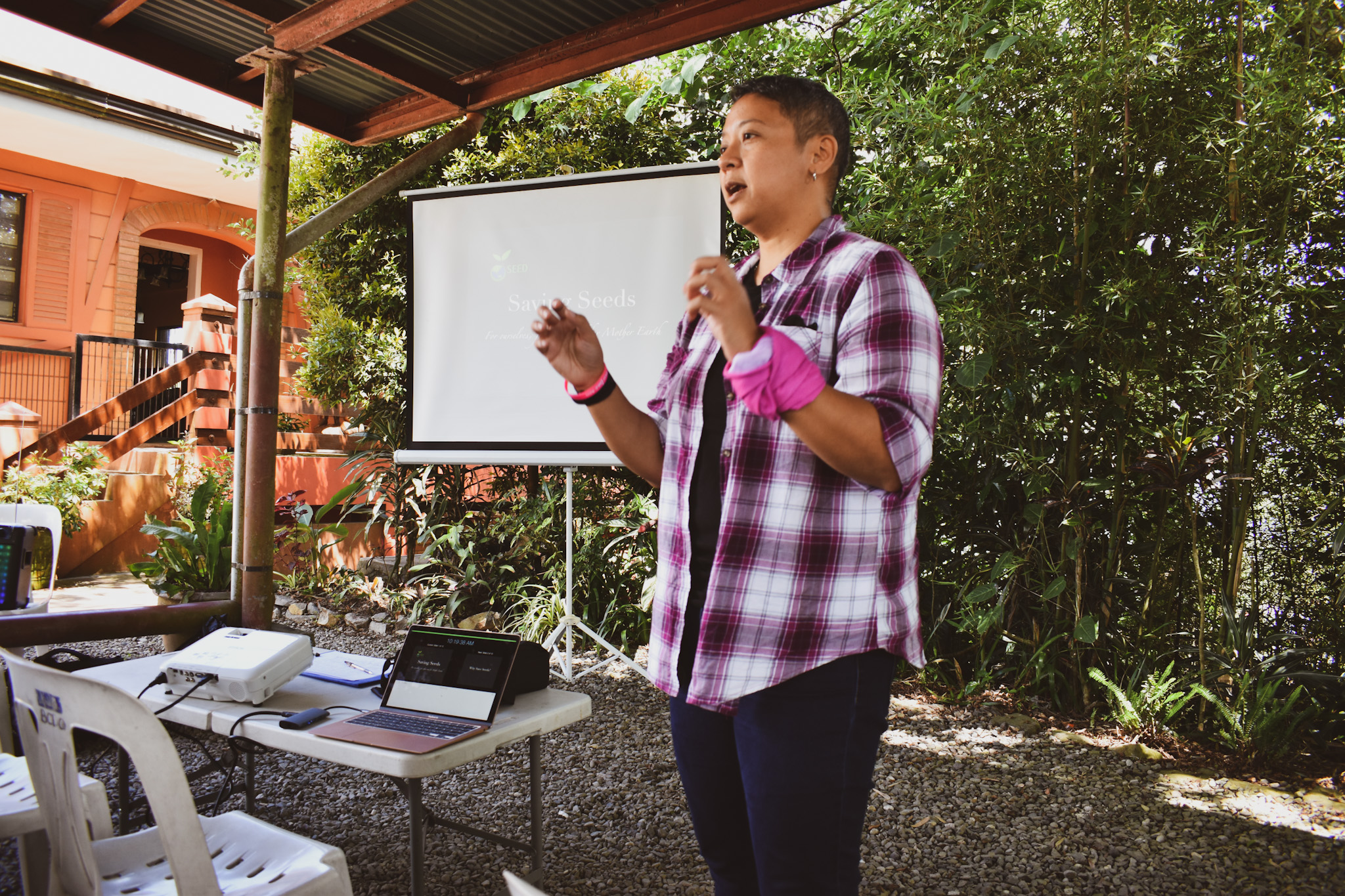 Karen discusses the impact of GMOs on our health.
If we are to turn things around for our planet, and for our societies, we must be ready to take drastic action.
But what exactly does it mean?
The theme for this year's Earth day is  "Invest in our Planet".[4]https://www.earthday.org/ It proposes two solutions:
net zero greenhouse gas emissions by mid-century to keep the global temperature below 1.5°C, and
the use of regenerative agriculture
How can these be translated to the Philippine context? As an agricultural country, the second solution may be most applicable for us, and in this, we are happy to say that conversations are already underway. [5]https://mb.com.ph/2022/02/09/regenerative-agriculture-practices-a-key-to-sustainability/, … Continue reading
But the way forward is still wrought with many challenges. The struggle for the transformation of the Philippines' agricultural landscape is real.
For one, thousands of farmers in the country still refuse to transition to organic farming despite knowing the environmental and health impact of chemical agriculture. Our very own government is also pushing for GMO products, despite massive resistance among farmers, the most recent of which is the Golden Rice.[6]https://asia.nikkei.com/Business/Agriculture/Philippines-stirs-controversy-with-genetically-modified-rice, … Continue reading
A 2014 study published by the American Marketing Association shows that belief systems, not profit, is the main reason why chemical farmers continue with their practice. The study found that "[M]aking that change [from chemical to organic] feels like switching belief systems".[7]https://www.sciencedaily.com/releases/2014/11/141111092825.htm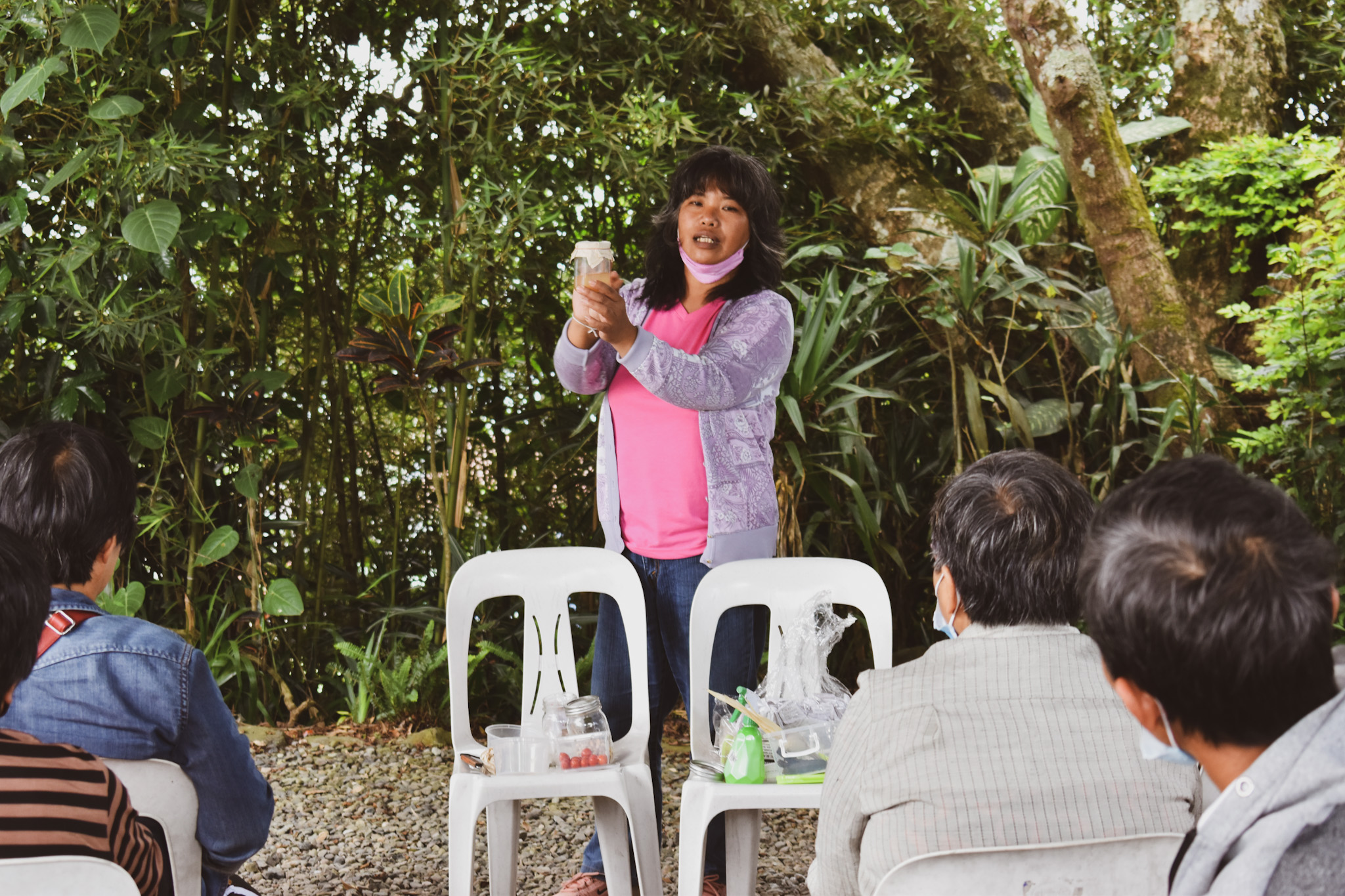 Manang Elizabeth discussing the wet and dry methods of seed saving. 
This discovery now points to the reality that the problem is now ideological. This makes the work of Global Seed Savers (GSS) and other environmental organizations both easy and difficult.
On the one hand, the "battle" is difficult because we will be going against deeply entrenched belief systems and decades of destructive habits.
On the other hand, it is also easy because we now know what we are up against. Now we need to come up with new ways of inspiring farms to adopt changes in their practice which are both sustainable and profitable.
And because the challenge is now ideological, it will require from us a lot of conversations with partner farmers in order to find the balance between their dreams for the future, and the need to restore our ailing planet.
We realize now the importance of going about our work in a holistic way. In the same way that we must ensure that regionally-adapted seeds are accessible to farmers, we must also pay attention to the health of the soil, water, and air. [This is the reason why we are now engaged with food sovereignty and the conversation about climate smart agriculture, read Report on GSS Activities, Some Highlights].
This Earth Day has led us back to a space of gratitude, for this planet, and for our friends and allies who continue to protect our living planet. Our work is just beginning, but we are ready.