Hal led two days of dynamic sessions for the GSSP Team sharing his deep experience in community organizing and how to leverage the various government mandated resources that are available to our Seed Savers Community organizations like BASS and CSS.
Drawing from his profound experience in community organizing, Hal shared invaluable insights on its significance in our work in the Philippines. These dynamic sessions served as a unifying invitation, reminding us that community organizing is the essence of our mission, supporting us to amplify our impact, nurture partnerships, and cultivate a global movement dedicated to seed sovereignty and sustainable agriculture.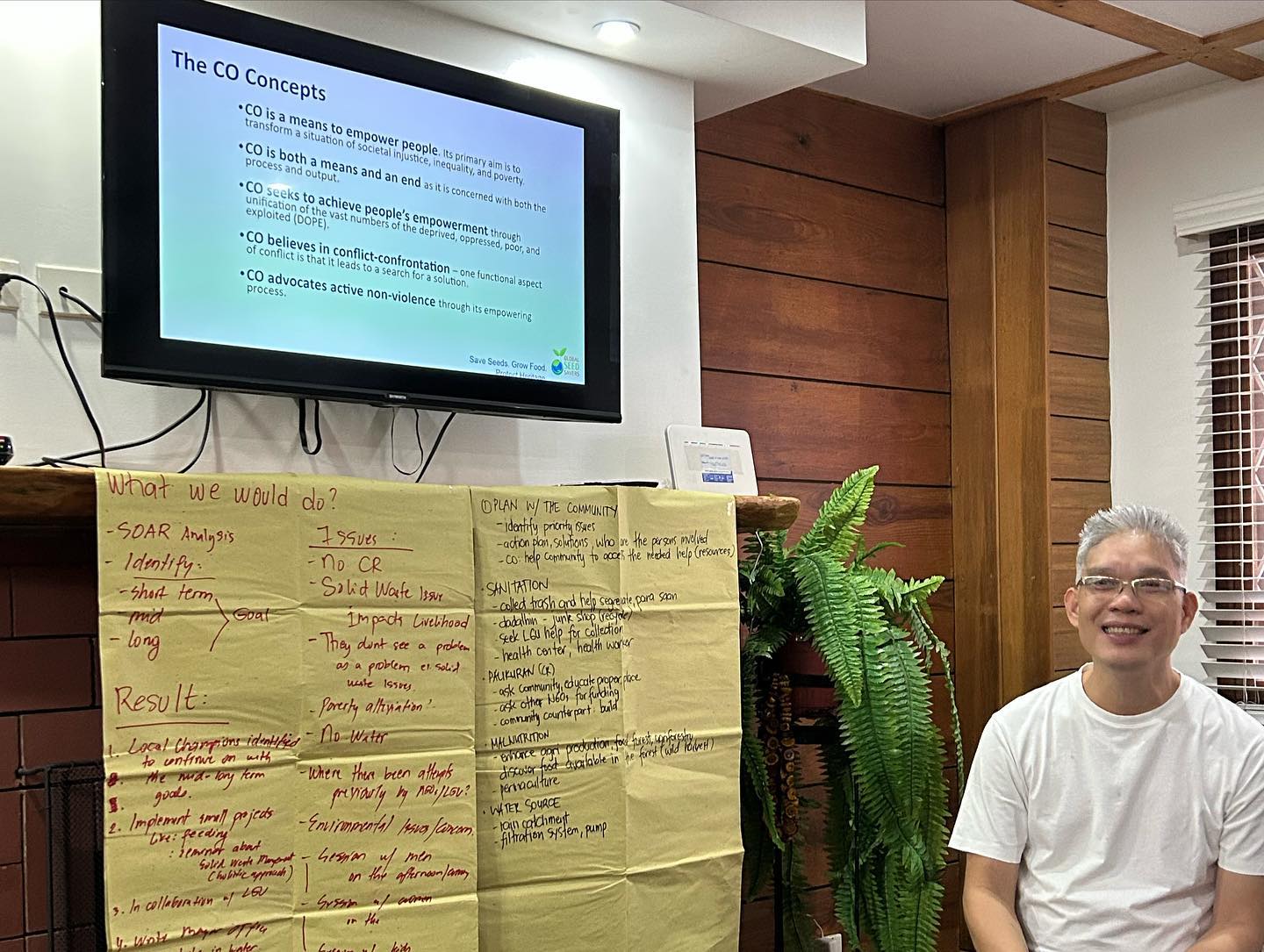 "Being a Community Organizer (CO) is a way of life!" Hal shared at one point during the session. This could not be more true and is a value that all members of the GSS Team hold true. This work is about passion and knowing that together we can make the world better.
Hal's CO framework is deeply rooted in the writings and teaching of Saul Alinsky the author of Rules for Radicals (among other titles).
"If people don't think they have the power to solve their problems, they won't even think about how to solve them."- Saul Alinsky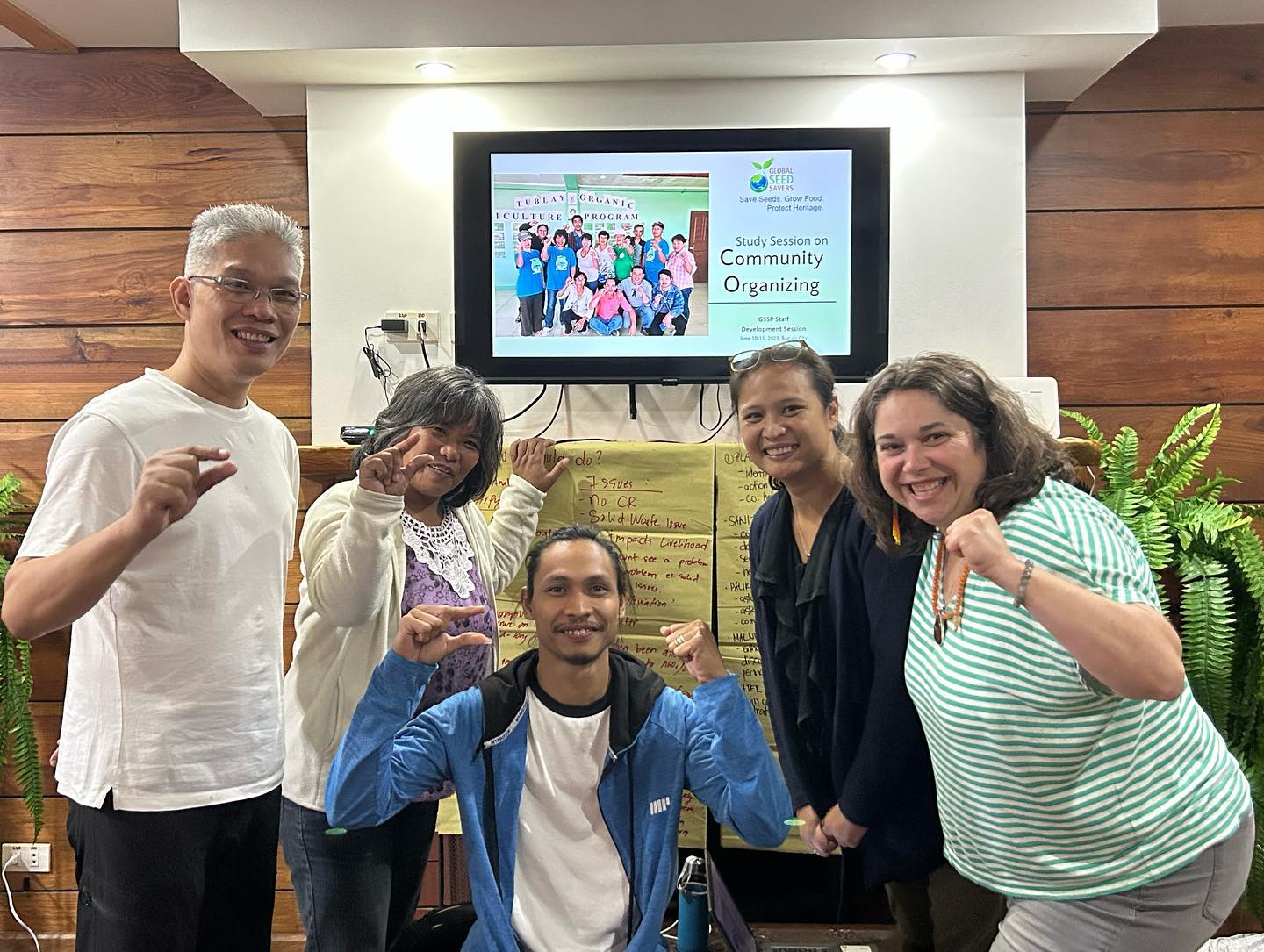 Hal's guidance served as a powerful reminder of how community organizing drives the engine of change and propels us closer to our vision of seed and food sovereignty.
This is our role at GSS, to be a facilitator and accompany our partners on a process and journey for them to fully step into their ability to solve, lead, and guide the better future they know is possible and want to build.